Topic: Troy Niehaus from Bernstein will host a webinar on how the coronavirus is impacting the financial markets. To be sure, there will be real economic damage and US investors feel they don't have a playbook to cope with this unprecedented situation. For now, the uncertainty is real and market volatility will persist until signs of improvement are seen. But if the US and Europe take the right steps and successfully see infection rates plateau, we believe that the world could ultimately follow the Chinese markets' road to recovery. Bernstein's Senior Investment Strategists Todd Buechs and Wrug Ved will join Troy as they speak to the general financial outlook and how you can best plan accordingly to mitigate risk and possibly find new opportunties.
---
Time/Date:
Wednesday, March 25th, 2020
8:30 AM - 9:30 AM

Virtual Location:
Online via Zoom Meeting - Link to be sent in confirmation email to registered members and approved guests.
Click Here for a link to our Online Meeting Best Practices Guide
---
Speaker: Troy Niehaus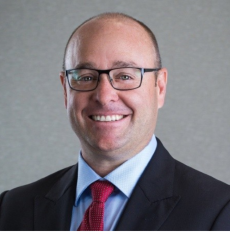 Troy Niehaus is a Vice President with Bernstein Private Wealth Management in the Seattle office. He advises high-net-worth individuals, families, entrepreneurs, foundations and business owners on all aspects of wealth planning, including specialty investment allocations unique to the firm that solve very specific needs for our clients. Prior to joining Bernstein in 2017, Troy was a director at Intellectual Ventures, where he sourced and managed intellectual property investments and client relationships. Prior to that, he was a tech startup owner with nearly 20 years experience leading engagements in the business world. He is a retired US Air Force officer and former special agent where he led felony-level investigations and managed counterespionage operations. Troy earned an MS in management from the University of Colorado at Denver and a BS in Russian area studies from the US Air Force Academy. He is a member of the Air Force Association and the USAF Academy Association of Graduates.
---
Health Note: The Keiretsu Forum Northwest team continues to use best practices for the safety of our members, guests, and team members, and we continue to monitor health reports and recommendations. If you have concerns, please use your best judgment for attendance. Please review our latest policy statement here.
---
RSVP:
Member or invited guest? Log In to RSVP for events.
New to Keiretsu? Register first, then you can RSVP for events.
Forgot your password? Click Here to reset your password with your email address.
Questions? Please call 206-529-3687