Angel Capital Expo Keynote Speakers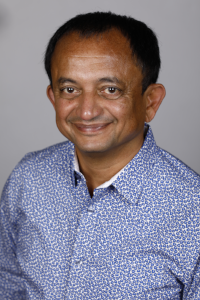 Raghav Kher, Microsoft for Startups - A serial entrepreneur and respected mentor (https://www.linkedin.com/in/raghavkher/)
An operator to his core, Raghav has built businesses and award-winning products from scratch. He lives in the nitty-gritty operational details, having an innate ability to not only set a long-term strategy, but also hire, inspire and lead great teams to execute on that vision. Team sizes: Seventymm – 350; Imandi – 110; Rendition Networks – 60. Many executives that Raghav mentored now are leaders in companies such as Amazon.

Through the years, Raghav has a developed deep expertise in product management, business development, supply chain, e-commerce, last-mile delivery, revenue acceleration, enterprise sales, and b-c marketing.

Raghav has an unique ability to understand customer needs and discover 'white spaces', develop a unified product roadmap and prioritize features based on customer uses cases, frequency of use, and willingness to pay. 

Raghav has raised over $100 million in VC funding for his various start-ups. He has run companies in the US as well as emerging markets such as India.

He holds masters' degrees in Computer Science, Mechanical Engineering, as well as an MBA from the Ross School of Business at the University of Michigan-Ann Arbor.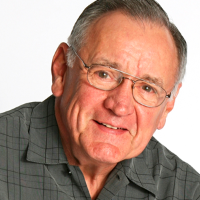 Bill Payne, Fellow and Lead Instructor at the Angel Resource Institute - A national innovator and advisor in angel investing (https://www.linkedin.com/in/bill-payne-559949/)
Bill Payne is an active angel investor, board member, and advisor to entrepreneurs. For three decades, Bill Payne has successfully founded and invested in over 50 start-up companies, including Solid State Dielectrics, Inc., an electronic materials company he founded in 1971 and sold to E. I. DuPont in 1982.
Since founding SSD, Mr. Payne has accomplished the following: Over 120 man-years of service on private company and non-profit boards of directors; Served as an Entrepreneur-in-Residence to the Ewing Marion Kauffman Foundation - 1995-2007; McGuire Entrepreneurship Program, University of Arizona 2004; BNZ-University of Auckland - 2010; i2E - Innovation to Enterprise, Oklahoma City - 2010 to present; Collaborated in the development of seven seminars for angels and entrepreneurs; Taught over 100 workshops and seminars on angel investing in six countries; Served as a founding organizer and member of four angel groups in the US; Aztec Venture Network - 1999 San Diego; Tech Coast Angels - 2000 San Diego; Vegas Valley Angels - 2004 Las Vegas; Frontier Angel Fund - 2006 Northwest Montana; Served on the founding committee of the Angel Capital Association (US); Served on six university advisory boards. Served as the president of the following professional organizations: National Institute of Ceramic Engineers (professional organization) - 1979; United States Advanced Ceramics Association (trade organization) - 1986; American Ceramic Society (technical society) - 1989. Consulted in materials technology to the multilayer capacitor industry.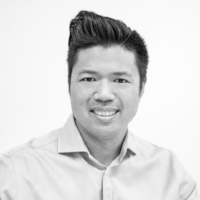 Paul Veradittakit, Partner at Pantera Capital – A highly-regarded investor and blockchain pundit (https://www.linkedin.com/in/veradittakit/)
Paul Veradittakit is a Partner at Pantera Capital and focuses on the firm's venture capital and hedge fund investments. Pantera Capital is the earliest and largest institutional investor in digital currencies and blockchain technologies, formerly managing over $1B. Since joining in 2014, Paul has helped to launch the firm's second venture fund and currency funds, executing over 60 investments. Paul also sits on the board of OpenToken, Blockfolio, and BitOasis, is a mentor at The House Fund, Boost VC, and Alchemist, and is an advisor to Orchid, Origin, and Icon. Prior to joining Pantera, Paul worked at Strive Capital as an Associate focusing on investments in the mobile space, including an early stage investment in App Annie. Previously, Paul was at Hatch Consulting and LECG and performed partnerships and growth for Urban Spoils, an early stage startup in the daily deal space. Paul graduated from the University of California, Berkeley.
Pantera Capital is the first institutional investment firm focused exclusively on bitcoin, other digital currencies, and companies in the blockchain tech ecosystem.  Pantera launched the first crypto-currency fund in the United States when bitcoin was at $65 /BTC in 2013.  The firm subsequently launched the first exclusively-blockchain venture fund and is now raising its third venture fund.  In 2017 Pantera was the first firm to offer a pre-auction ICO fund.  Pantera Bitcoin Fund has returned over 16,000% in four years and has returned billions to its investors.  Pantera currently manages $800mm in capital in seven funds in three product groups – passive, hedge, and venture funds.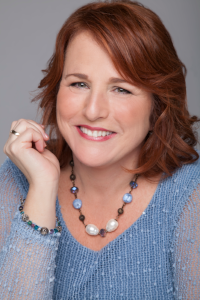 Ann-Marie Archer, Founder and CEO of Archer & Associates – A coach, trainer and recruiter for some of the world's most renowned high-tech companies (https://www.linkedin.com/in/annmariearcher/)
Ann-Marie Archer is the founder and CEO of Archer & Associates, an Executive Search, Leadership Development, and Coaching Services firm that delivers best-in-class, talented candidates for its clients, and helps individuals and organizations achieve their potential. After 30 years in corporate America observing and experiencing the tedious and unpredictable hiring process, as well as gaps in effective leadership, Ann-Marie chose to launch a firm dedicated to leadership development and an authentic and holistic "right fit" philosophy.

Ann-Marie developed a proven methodology to recruit, hire, and coach that discovers clients' needs and delivers results that make a difference. She understands the dynamics of growth and success and how to set and achieve goals in a way that is measurable and effective. Since its founding in 2000, Archer & Associates has weathered the ups and downs of the business cycle. Ann-Marie knows how to navigate challenges and hone strategies to keep moving forward. She is a connector, voice of clarity, and purpose-finder who inspires others to find their courage. She is dedicated to guiding people and companies to find their true purpose, forging connections, and elevating people so they find more meaning and success in their work.

Her years of experience at premier companies, her advanced training in organizational dynamics and personal optimization, and her use of intuition to make penetrating insights make Ann-Marie remarkably effective as a leader, recruiter and coach. She shares with rare generosity, listens profoundly, and fosters conversations that leave people, teams, and companies energized, empowered, and inspired with a clear pathway to achieving the results that matter most.

Ann-Marie is active in many organizations. She serves on the Board of Directors for Progressive Animal Welfare Society (PAWS); she teaches Performance management at Bellevue College and coaches the CIO and many other leaders in Washington government.