Thank you for your interest in Keiretsu Forum - Apply Online Here
Keiretsu Forum NW and Rockies is an accredited professional investor network of 393 members in the Pacific Northwest, Colorado, and Utah that provides go-to-market funding services for startups. Last year our group and referrals funded 106/121 companies (87.6%) that presented at our forums for a total of $73.8M or $696K on average per company. For 2023 we have in place a comprehensive follow-up plan with 90 strategies and best practices to advise companies on during their raise. Our purpose is to increase to 88% funded companies this year. We've been doing this since 2007, and we would like to help you raise the capital you need.
Companies that do exceptionally well presenting to our investors often have the following characteristics:
Traction: $750K+ in revenue (or close to clinical trials if Life Science / or TRL 6-7).
Experience raising capital from Angel Investors.
Have allocated a budget to raise capital.
Headquartered in the US or Canada
Very familiar with our process please fill out this form: (https://tinyurl.com/3kuhkrzu)
We would like to help your company raise capital. Please take a careful look at our success factors and process. If your company meets the above criteria and you believe we may be a good fit for this round of funding, please fill out the following application (https://tinyurl.com/mpja2yhz) so we can follow up with questions and possibly invite you to our next screening meeting.
Keiretsu Presenting Process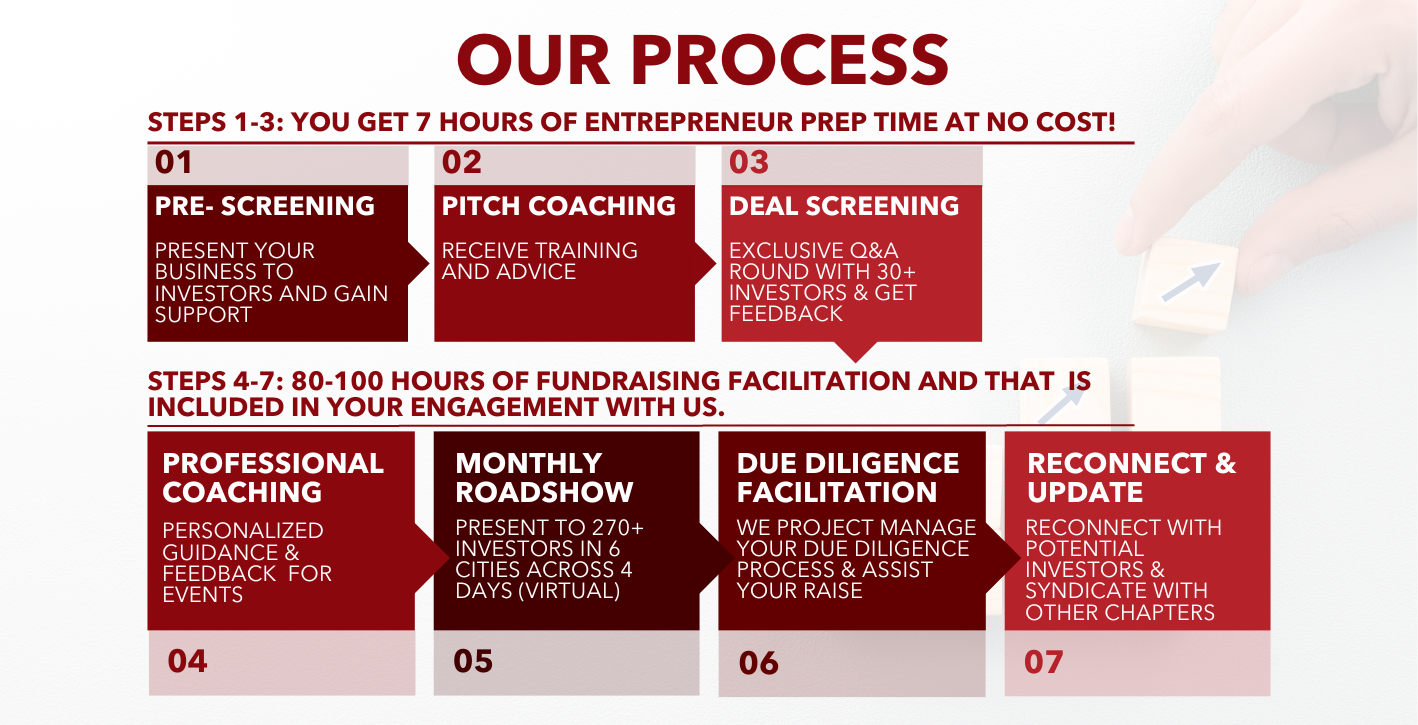 Our quality deal flow often comes from our community of Members, Sponsors, and Community Partners including universities, government institutions, and entrepreneur groups. If you are interested in presenting to Keiretsu Forum, there is a simple, highly structured process to go through to ensure that the best companies have the best opportunities to raise capital. 
Step 1 Prescreening (Free): 
Read our success criteria above, complete the Google form information in this link, and complete the information required in the follow-up "Prescreening" email you will receive shortly thereafter. Our prescreening process involves assessing your company's match for our fundraising process first. Make sure your company fits the criteria above and that our business model matches your fundraising expectation and budget.
Step 2 Pitch Coaching / Presentation Training (Free):
At any time register for our Presentation Training seminar which occurs every other month on the last Friday of the month from 10:00 am – 11:30 am PT. If you are looking to bring in outside capital to help scale your company, having a clear pitch that explains the value that your company brings to both the investor and the marketplace is key to being successful.  To reserve your spot, visit our monthly event calendar for the registration link. You can also access a pre-recorded training here: Recording URL
Step 3 Deal Screening (Free):
If the prescreening criteria described above are met, we will contact you via email to set up a follow-up call and very likely invite you to our next available deal screening which happens every first Wednesday of the month or last Wednesday of the month for cleantech companies, both from 9:00 am- Noon PT. At Deal Screening, we have 40+ of our most active members in attendance. After each presentation, our members discuss the company and vote anonymously. The best companies are invited to present at the Keiretsu Forums the following month. We provide detailed feedback for each presenting company, provide them guidance on how to connect with interested investors from the event, and discuss the next steps. If the company finds value in our process and decides to move forward, an agreement that needs to be signed is sent and after payment of our funding facilitation services is confirmed, companies are then scheduled to present to the full forum, typically within 1-2 months from the date of the screening based on availability.
Accept Invitation to "Investor Forums" & Pay Administrative Fee
To move forward to the next step, you will need to be invited by our Deal Screening Committee and you will need to determine that our value proposition is a good fit for your company. We will send you a presenter package and an agreement to sign. Once the agreement is signed and the administrative fee is paid you will be able to proceed to Step 4.
Step 04 Professional Coaching (Inclusive):
Once the Administrative Fee is paid, we will provide one-on-one professional pitch coaching, process coaching on how to attract maximum interest during our investor forums, guidance on our Due Diligence Process, and advice on how to make your Term Sheet even more appealing to investors. We are committed to helping you raise substantial capital and our coaching guarantees that your messaging will be well received by professional investors.
Step 05 Monthly Virtual Roadshow (Inclusive):
Throughout the Investor Forums or "Roadshow" 7 companies will be featured in front of on average 270 unique potential investors with 17-minute presentations (10-min presentation, 7-min Q&A). Less-successful companies will attract close to 40 investor sign-ups with the most successful companies garnering up to 100 investor sign-ups and more.
Investor Forums are held in the 2nd week of every month.
Tuesday: Vancouver B.C. / Canada
Wednesday Morning: Boulder/ Denver / Rockies
Wednesday Afternoon: Bellevue / Eastside
Thursday Morning: Seattle / Northwest
Thursday Afternoon: Salt Lake City / Boise / Rockies
Friday: Portland / Oregon
Tuesday Afternoon of 3rd week: Open House Breakout Sessions
Step 06 Due Diligence Facilitation (Inclusive):
Keiretsu Forum NW & Rockies is interested in producing timely ROI for your funding facilitation fee. And we help you by managing a due diligence process that very often results in soft circles of investor interest. 
Companies connect with all potential investors to gather 5-6 team members they have interviewed and are highly confident they will obtain investment from, and the 4-6-week due diligence process is launched. The Keiretsu Forum Northwest Due Diligence Methodology is based on answering the critical set of questions investors need to answer before they are ready to make an investment decision. Last year $9.2M was soft-circled from investors throughout 37 due diligence processes that were completed.
Optional: Update Presentations ("Update" Administrative Fees Vary). At the completion of the Due Diligence report, companies have the option of pitching again to investors through a second virtual roadshow. This "Update" presentation has up to a 45% discount on our regular fee and is the best and quickest way to reconnect with investors that expressed interest but did not participate in the due diligence process.
Step 07 Reconnect and Syndicate (Inclusive): After due diligence is done it is time to reconnect with all potential investors that expressed initial interest. To further assist companies on their raise, Keiretsu NW & Rockies provides detailed guidance on best practices and strategies that highly successful entrepreneurs have used to fundraise. This comes in the form of coaching where over 90 tactics can be shared with companies that completed the process.
After presenting to Keiretsu Northwest and Rockies Chapters and receiving investment traction from Members, presenting companies then have the unique opportunity to present to other chapters of their choice around the country or around the world, and to angel groups that are members of the Keiretsu Syndication Network and other angel networks we are part of.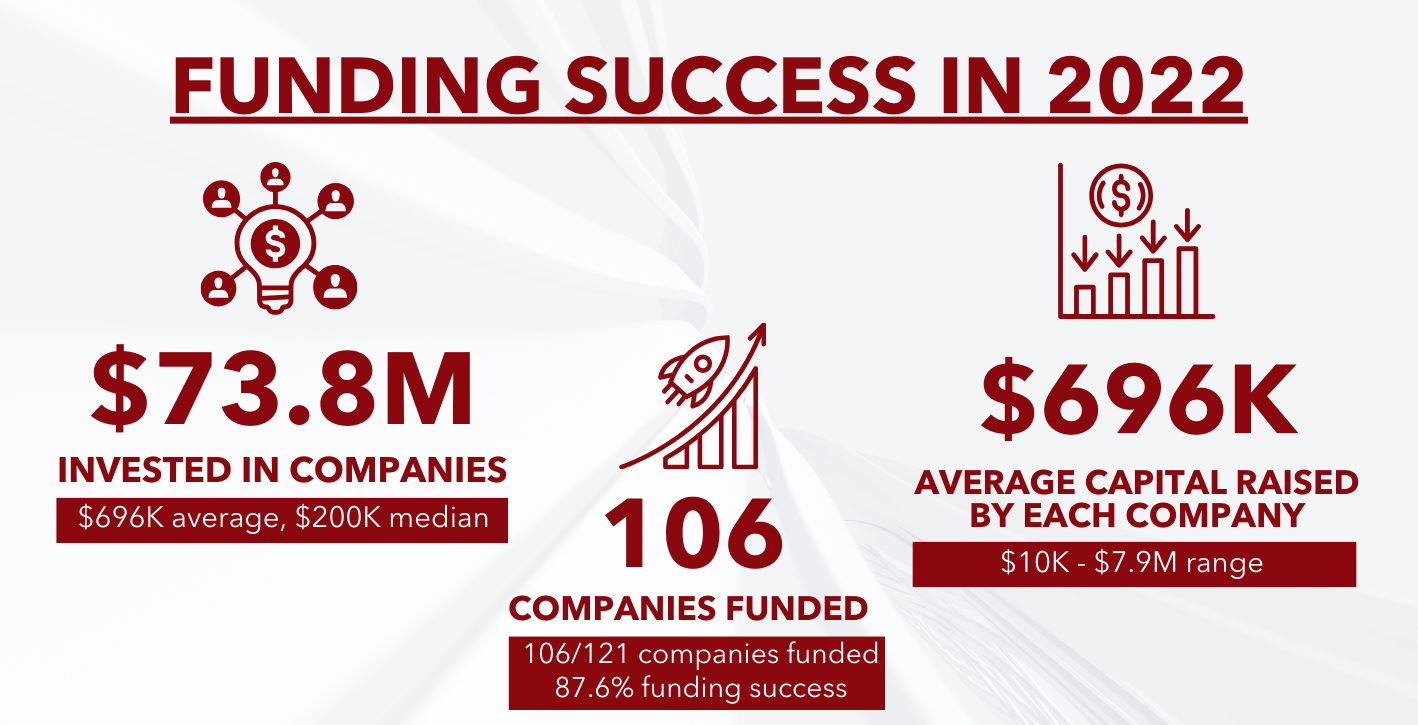 For More Information please contact Keiretsu Forum Entrepreneur Director Juan Arango at juan@keiretsuforum.com or (206) 619-2636 with any questions about presenting. Feel free to ask about attending a Forum as a one-time guest to observe our unique process before deciding to start the presentation process.