KEIRETSU FORUM NORTHWEST & ROCKIES PRESENTS: INVESTOR CAPITAL EXPO
THE PREMIER GATHERING OF THE INVESTOR CAPITAL COMMUNITY
August 11th, 2022; 7:30 AM - 6:00 PM​​​​​​ Pacific Time
Microsoft Building 92
2nd Floor Conference Center
15010 NE 36th St, Redmond
WA 98052, USA
ABOUT
Investor Capital Expo is the premier gathering of the angel capital community, bringing together investors and entrepreneurs looking for funding. Investor Capital Expo is organized by Keiretsu Forum, the world's largest angel investment network, and was created to foster collaboration among angel groups, as well as reach out to the larger investment community.

ATTENDEES
Attendees will include over 300 investors. If you would like to attend, please register online here or contact Lenin Fernandes at (206) 737-3123. Invitation is extended to accredited investors only. Member registration is free.
PRESENTERS
The Expo will feature eighteen high-quality, diverse investment opportunities in technology, healthcare/life sciences, consumer products, real estate, and funds. Companies that apply to Keiretsu Forum are typically in their A or B rounds having already secured initial funding of $500k to $1.5 million from founders, friends, family, and individual angels. Keiretsu Forum is a global angel investment network and welcomes applications from international companies.
---
Entrepreneurs interested in presenting, please contact Juan Arango, Entrepreneur Director, at juan@keiretsuforum.com.

AGENDA
07:30 am-08:20 am Breakfast, Registration & Booth Exhibitors Setup
08:20 am-08:30 am Opening Remarks: Nathan & Brianna McDonald, Keiretsu Forum Northwest
08:30 am-08:50 am Keynote Speaker: Joe Beaudry (Topic: On life as an entrepreneur, investor and guide for early-stage companies)
08:50 am-09:00 am Expo Overview: Brianna McDonald, Keiretsu Forum Northwest
09:00 am-10:30 am Block I Presentations:
09:00 am-09:15 am Vita Inclinata, Caleb Carr, CEO
09:15 am-09:30 am CorIT Medical, Christian Haller, CEO
09:30 am-09:40 am Soteria BIG, Brian Morin, CEO
09:45 am-10:00 am Loopr, Priyansha Bagaria, CEO
10:00 am-10:15 am 7BC Venture Capital, Andrew Romans, General Partner
10:15 am-10:25am PreFix, James Bilodeau, CEO
10:30 am-10:45 am Keynote Speaker: Mark Anderson (Topic: Three Mountains in the Global Tech/Economy Outlook + A Pattern Driven Future)
10:45 am-11:10 am Morning Break
11:10 am-11:20 am Keynote Speaker: Troy Neihaus (Topic: Economic Outlook)
11:20 am-12:50 pm Block II Presentations:
11:20 am- 11:30 am Vampr, Josh Simons, CEO
11:35 am- 11:50 am UpMeals, Drew Munro, CEO
11:50 am- 12:05 pm Humanetics, Ronald Zenk, CEO
12:05 pm- 12:20pm SunFly, Michael Croix, CEO
12:20 pm- 12:35 pm Impetus AG, Martha Schlicher, CEO
12:35 pm- 12:45 pm Neuralert, Eric Corkhill, CEO
12:50 pm-1:20 pm Lunch Break
01:20 pm-1:40 pm Keynote Speaker: Ronald Weissman (Topic: Markets in Turmoil: Lessons for Angel Investors)
01:40 pm-2:00 pm Awards: Introduction
02:00 pm-3:25 pm Block III Presentations:
02:00 pm- 02:10 pm CamDo, Todd McCann, CEO
02:15 pm- 02:30 pm Parting Stone, Justin Crowe, CEO
02:30 pm- 02:45 pm OtoNexus, Caitlin Cameron, CEO
02:45 pm- 02:55 pm 13 Mari, Krassi Fotev, CEO
03:00 pm- 03:15 pm Inmedix, Andrew Holman, CEO
03:15 pm- 03:25 pm Pollen Systems, Keith McCall, CEO
03:25 pm-4:00 pm Collect Gold Sheets, Most Valued Company Voting
04:00 pm-4:10 pm Most Valued Company Award Presentation
04:10 pm-6:00 pm Wine Reception, Networking and Adjourn
---
For further inquiries regarding partnership or sponsorship opportunities, please contact Lenin Fernandes (206)7373123 or via email to lenin@k4northwest.com or Brianna McDonald (206) 498-8223.
COVID POLICY
Guests and visitors must provide proof of vaccination, attest to a negative COVID-19 test (within seven days prior to being onsite), or attest to a previous COVID-19 infection in HealthCheck prior to coming onsite. Additionally, guests should adhere to any local or state requirements for workplace visitors, which will be communicated locally or displayed via onsite signage.
After 30 days, guests will need to reupload proof of vaccination or re-attest to a previous COVID-19 infection or negative test before accessing Microsoft buildings. We are not able to offer accommodations for guests. Children under the age of 11 are allowed onsite regardless of vaccination status.
---
Sponsors: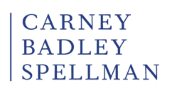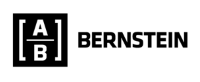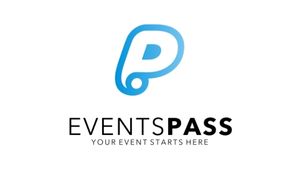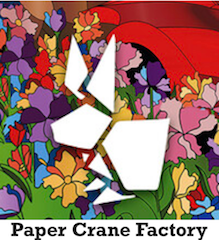 Traveling from out of town? Click here to view our hotel recommendations list.
---
Member or invited guest? Log In to RSVP for events.
New to Keiretsu? Register first, then you can RSVP for events.
*If you have a promotional code, enter it first and then select your ticket type & amount.*
Forgot your password? Click Here to reset your password with your email address.
Questions? Please call (206) 529-3687 or email lenin@k4northwest.com.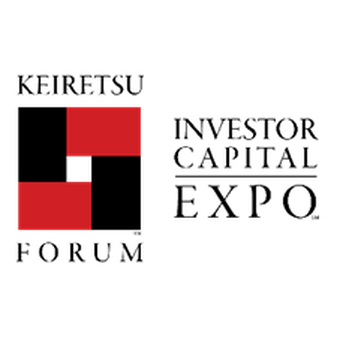 Microsoft Building 92, 15010 NE 36th St, Redmond, WA 98052, USA