EIRETSU FORUM NORTHWEST PRESENTS: ANGEL CAPITAL EXPO
THE PREMIER GATHERING OF THE ANGEL CAPITAL COMMUNITY
August 22nd, 2019; 7:30am - 6:00pm​​​​​​
Microsoft Building 33
16070 NE 36th Way
Redmond, WA 98052, USA
Click Here for Agenda of Topics & Speaker for the August 21st
Keiretsu Family Office Exchange & Forum
ABOUT
Angel Capital Expo is the premier gathering of the angel capital community, bringing together investors and entrepreneurs looking for funding. Angel Capital Expo is organized by Keiretsu Forum, the world's largest angel investment network, and was created to foster collaboration among angel groups, as well as reach out to the larger investment community.

ATTENDEES
Attendees will include over 400 investors. If you would like to attend, please register online here or contact Claire Dillow at cdillow@keiretsuforum.com or call (206) 529-3687. Invitation is extended to accredited investors only. Member registration is free.
PRESENTERS
The Expo will feature eighteen high-quality, diverse investment opportunities in technology, healthcare/life sciences, consumer products, real estate, and funds. Companies that apply to Keiretsu Forum are typically in their A or B rounds having already secured initial funding of $500k to $1.5 million from founders, friends, family, and individual angels. Keiretsu Forum is a global angel investment network and welcomes applications from international companies.

AGENDA
07:30am - 08:30 Breakfast and Registration
08:30am - 08:35 Welcome and Opening Remarks
08:35am - 09:00 Keynote Speaker: Dina Apostolou, Microsoft
09:00am - 10:10 Presenters - Block I
10:10am - 10:20 Keynote Speaker: Mark Anderson, Pattern Computer
10:20am - 10:45 Coffee Break and Booth Exhibitors
10:45am - 11:00 Sponsor Introductions
11:00am - 11:15 Keynote Speaker: David Drake, LDJ Capital
11:15am - 12:35 Presenters – Block II
12:35pm - 01:15 Lunch Break and Booth Exhibitors
01:15pm - 01:25 Raffle Drawings
01:25pm - 01:40 Keynote Speaker: Lisa Rich, Hemisphere Ventures
01:40pm - 03:15 Presenters – Block III
03:15pm - 03:30 Most Valued Company Overview
03:30pm - 04:00 Most Valued Company Award Competition
04:00pm - 06:00 Wine Reception, Networking and Adjourn
---
Keynote Speakers: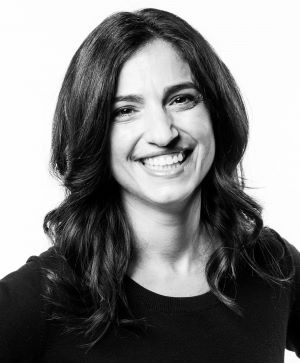 Dina Apostolou
Global Director of Product Marketing, WW Business Applications & Industry
Bio: Dina Apostolou is an award-winning marketing executive with 20 years of experience driving product marketing strategy and cross company go-to-market initiatives at Microsoft including LinkedIn and Adobe. Apostolou currently is the global marketing leader of Dynamics 365 applications that power businesses to engage customers throughout a digital lifecycle. Her team is responsible for the go-to-market development, execution and growth of in-market products and new AI applications working across the corporate engineering, sales and partner organizations.
---
Lisa Rich
Managing Partner of Hemisphere Ventures
Bio: Lisa Rich is a lifelong, serial entrepreneur, strategist and active venture capitalist. Lisa is Managing Partner of Hemisphere Ventures, an early stage venture capital firm she founded in 2014, with her business partner and husband, Jeff Rich. Hemisphere is focused on frontier technologies - synthetic biology, robotics, drones and space; the firm has invested in 200+ early stage companies, including 17 in the space sector and 25 in biotech. Recent investments include Finless Foods, Clara Foods, Axiom Space, PlanetIQ, Elroy Air. Lisa works closely with early-stage companies to build their strategy, partnerships and funding rounds. Together with Jeff Rich, the two built BrainyQuote.com, the largest quotation resource on the internet. Separately, she is co-founder Xplore, a privately-funded space exploration company focused on expanding knowledge of our solar system. Lisa holds a B.S. in English from Loyola University Chicago and M.S. Marketing Communication from the Stuart Graduate School of Business at the Illinois Institute of Technology in Chicago. She is a member and supporter of the Planetary Society, B612 and The Keck Foundation and serves on the Board of Patrons at the Commercial Spaceflight Federation.
---
---
Entrepreneurs interested in presenting, please contact Juan Arango, Entrepreneur Director, at juan@keiretsuforum.com.
---
For further inquiries regarding partnership or sponsorship opportunities, please contact Claire Dillow (206) 529-3687 or via email to cdillow@keiretsuforum.com or Brianna McDonald (206) 498-8223.
---
Sponsors: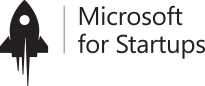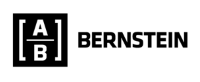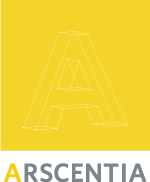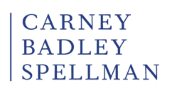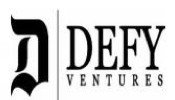 ---
Traveling from out of town? Click here to view our hotel recommendations list. Hotel Recommendation List
---
Member or invited guest? Log In to RSVP for events.
New to Keiretsu? Register first, then you can RSVP for events.
*If you have a promotional code, enter it first and then select your ticket type & amount.*
Forgot your password? Click Here to reset your password with your email address.
Questions? Please call (206) 529-3687 or email cdillow@keiretsuforum.com.
Microsoft Building 33, 16070 NE 36th Way, Redmond, WA 98052, USA