Thank you for your support of entrepreneurial ventures which has never been more important to our community and our economy.

You are cordially invited to join us for our monthly online Keiretsu Forum Denver/Boulder Rockies virtual chapter meetings where we will hear presentations from various diversified investment opportunities, as well as past presenter company updates.

We also welcome participation from our community members and special guests throughout the Rockies region to join in. Keiretsu Forum Members, Sponsors, Partners, and special guests are invited to join us for this online meeting.

Registration: https://zoom.us/webinar/register/3615931298362/WN_asYOTxCtRYKJ58zne0uJRQ
---
Agenda:
1:30 PM MDT Keynote Speaker
2:00 - 5:00 PM MDT Keiretsu Forum Meeting
---
Featured Keynote Speaker: Troy Niehaus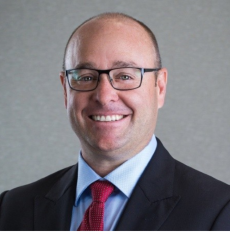 Troy Niehaus is a Vice President with Bernstein Private Wealth Management in the Seattle office. He advises high-net-worth individuals, families, entrepreneurs, foundations and business owners on all aspects of wealth planning, including specialty investment allocations unique to the firm that solve very specific needs for our clients. Prior to joining Bernstein in 2017, Troy was a director at Intellectual Ventures, where he sourced and managed intellectual property investments and client relationships. Prior to that, he was a tech startup owner with nearly 20 years experience leading engagements in the business world. He is a retired US Air Force officer and former special agent where he led felony-level investigations and managed counterespionage operations. Troy earned an MS in management from the University of Colorado at Denver and a BS in Russian area studies from the US Air Force Academy. He is a member of the Air Force Association and the USAF Academy Association of Graduates.
---
Virtual Location:
Online via Zoom Meeting - Link to be sent in the confirmation email to registered members and approved guests prior to the meeting. Click Here for a link to our Online Meeting Best Practices Guide
---
Keiretsu Guest Policy:
Keiretsu is the world's most active early stage investment network and we are working hard to make sure that our portfolio companies have access to the best advice, and that deserving entrepreneurs can gain access to our global network of investors. If you are an investor, please join us by clicking where indicated to register. We would love to have you investing with our members.

You are welcomed and encouraged to invite guests who are interested in exploring membership, sponsorship, or presenting with Keiretsu Forum. Please email us their full names and email addresses so we can send them registration details.
---
Rockies Chapter Contacts:
Juan Arango, Executive Director
juan@keiretsuforum.com

Murray Arenson, Denver Chapter President
Murray@k4rockies.com