You are cordially invited to join us for our monthly online Keiretsu Forum Denver/Salt Lake City/Rockies virtual chapter meeting where we will hear presentations from various diversified investment opportunities, as well as past presenter company updates.

We also welcome participation from our community members and special guests throughout the Rockies region to join in. Keiretsu Forum Members, Sponsors, Partners, and special guests are invited to join us for this online meeting.
Thank you for your support of entrepreneurial ventures which has never been more important to our community and our economy.

Registration:
Please click the Zoom Registration Link below to complete the registration form to attend:
https://zoom.us/webinar/register/7815931299451/WN_wyfY5i5qTp6zWO-M_pUhpw

Event Date/Time:
Thursday, January 14th, 2021
1:30 PM - 5:00 PM Mountain Time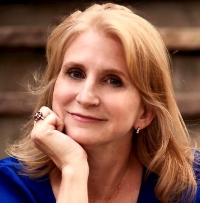 Featured Keynote Speaker:
Patty Beach
Patty Beach is the author of The Art of Alignment: A Practical Guide for Inclusive Leadership and the Versatility Factor Profile, an assessment for gender intelligence and inclusive leadership. As the founder of LeadershipSmarts, she is known as an inclusive leadership evangelist who combines leadership best practices and coaching to transform managers into the best boss ever and executives into inspirational role models that can scale and grow the company.
Virtual Event Location:
Online via Zoom Meeting - A Zoom link will be sent in the confirmation email to registered members and approved guests along with a calendar invitation.
Keiretsu Guest Policy:
Keiretsu is the world's most active early stage investment network and we are working hard to make sure that our portfolio companies have access to the best advice, and that deserving entrepreneurs can gain access to our global network of investors. If you are an investor, please join us by clicking where indicated to register. We would love to have you investing with our members.

You are welcomed and encouraged to invite guests who are interested in exploring membership, sponsorship, or presenting with Keiretsu Forum. Please email us their full names and email addresses so we can send them registration details.
Online Meeting Best Practices:
Online Meeting Best Practices Guide
Click Here for a PDF Download

Rockies Chapter Contacts:
Juan Arango, Executive Director
juan@keiretsuforum.com

Murray Arenson, Denver Chapter President
Murray@k4rockies.com

RSVP:
Member or invited guest? Log In to RSVP for events.
New to Keiretsu? Register first, then you can RSVP for events.
Forgot your password? Click Here to reset your password with your email address.
Questions? Please call 206-529-3687 or email Claire Dillow @ cdillow@keiretsuforum.com for assistance.