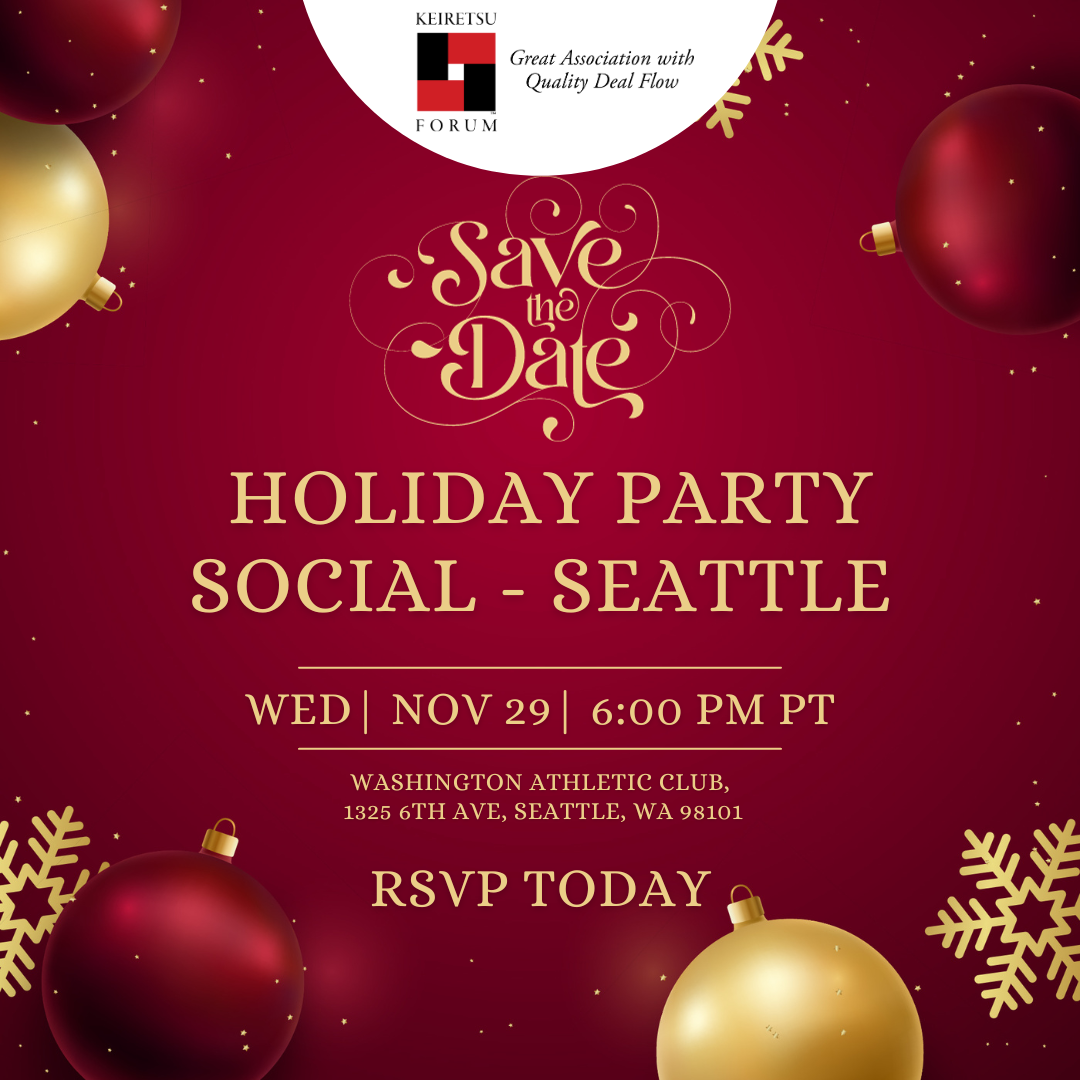 We are excited to invite our valued members and guests to join the Keiretsu Team for a special in person Holiday Party Social at the Washington Athletic Club on Wednesday, November 29th from 6 to 9 PM Pacific Time, where we can all safely congregate together.
We encourage you to RSVP to join us to celebrate the season, where you can indulge in some appetizers and libations and a chance to mingle with the presenting companies along with your favorite Keiretsu members.
Event Registration: Please purchase a ticket and fill in your details. If you wish to bring a guest, kindly share their full name and email address so we can secure their spot.
Location: Washington Athletic Club, Johnson Lobby Lounge, 1st Floor
Address: 1325 6th Ave, Seattle, WA 98101
Date/Time: Wednesday, November 29th, 2023 from 6:00 PM - 9:00 PM PT
Members and spouses are welcome!
(Closed invitation for INVESTORS ONLY)
Event Contact: Please email Lenin Fernandes @ lenin@k4northwest.com for assistance with registration or to register guests to attend.
RSVP:
Member or invited guest? Log In to RSVP for events.
New to Keiretsu? Register first, then you can RSVP for events.
Forgot your password? Click Here to reset your password with your email address.
Questions? Please call 206-529-3687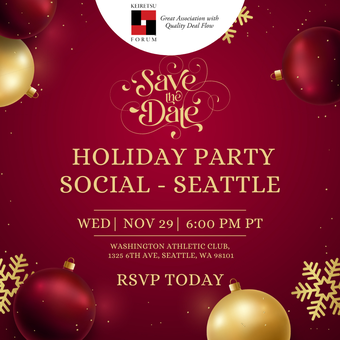 Washington Athletic Club 1325 6th Ave, Seattle, WA 98101