Keiretsu Forum members and invited guests are cordially invited to attend the Keiretsu Forum Vancouver/BC Chapter Meeting. The forum will feature 25-minute presentations (including Q&A) from a curated selection of exciting start-up companies, all of whom have been carefully selected through our screening processes. You will also see a few update presentations from past presenting companies.
We also welcome participation from our community members and special guests throughout Canada to join in. Thank you for your support of entrepreneurial ventures which has never been more important to our community and our economy.
Registration:
Please click the Zoom Registration Link below to complete the registration form to attend:
https://us06web.zoom.us/webinar/register/7116275073096/WN_yZ7CXL66SSO9FhJVI8hxfg

Event Date/Time:
Tuesday, October 12th, 2021
12:30 PM - 4:00 PM Pacific Time
Keynote Speaker: Bill Powell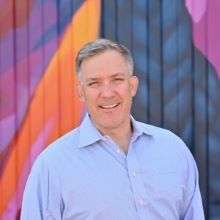 Bill Powell is an experienced investor and entrepreneur focused on early-stage startups. He is a Managing Director at Black Lab X based in Boulder, Colorado. BLX is a venture ecosystem dedicated to entrepreneurs addressing problems around "the human" using first principles thinking. Investment themes include vitality, consciousness, community, and the environment. Before joining BLX, he was a Managing Director with Stadia Ventures, a global sports tech accelerator & early-stage venture fund, where he remains on the board. Previously, he was Director of International Private Equity at AMG National Trust Bank with responsibility for management of international private equity and renewable energy funds. Prior to that he was active in several technology startups in Stockholm, Sweden. He began his career in 1993 at Deutsche Bank North America in New York City. Bill holds bachelor's degrees in Political Science and French from Kenyon College; a MA in French from Middlebury College; and Intl. MBA and MS Finance degrees from the University of Denver. He has been an Executive in Residence for DU since 2019, and in 2020, he became an adjunct professor at the Daniels College of Business. When not busy with startups you can find him volunteering on nonprofit boards or hiking, fly-fishing & playing tennis with his family and friends.
Virtual Event Location:
Online via Zoom Meeting - A Zoom link will be sent in the confirmation email to registered members and approved guests along with a calendar invitation.
Keiretsu Guest Policy:
Keiretsu is the world's most active early-stage investment network and we are working hard to make sure that our portfolio companies have access to the best advice, and that deserving entrepreneurs can gain access to our global network of investors. If you are an investor, please join us by clicking where indicated to register. We would love to have you investing with our members.

You are welcomed and encouraged to invite guests who are interested in exploring membership, sponsorship, or presenting with Keiretsu Forum. Please email us their full names and email addresses so we can send them registration details.
Online Meeting Best Practices:
Online Meeting Best Practices Guide
Click Here for a PDF Download

Vancouver Chapter Leadership:
Mike Volker, Chapter President
Thealzel Lee, Chapter Director

RSVP:
Member or invited guest? Log In to RSVP for events.
New to Keiretsu? Register first, then you can RSVP for events.
Forgot your password? Click Here to reset your password with your email address.
Questions? Please call 206-529-3687