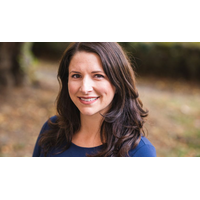 Want to invest directly with an entrepreneur, and get in on the ground floor of a great idea? Angel investing is the way to do it.
Over the last few months, we heard a specific question from many of you — "How do I become an angel investor?" So, we decided to do a show on that very topic!
If you haven't heard the term before, an angel investor is someone who provides funding for small startups or entrepreneurs. The funding can be any amount, really, and sometimes the angels will get an ownership stake in the company for their investment, while other times there will be an agreement drawn up for getting your money back — plus profits — once the company gets off the ground. You may sometimes hear angel investors referred to as "private investors," "seed investors," or "angel funders," but one thing is clear — no matter what you call them, angels can make a huge difference in the life of an entrepreneur, and they can also make some serious money in the process.
This week we're sitting down to talk about all of it with Brianna McDonald, President of Global Investment Network Keiretsu Forum, which has invested $750 million in over 1,000 companies since it was founded in 2000.
Listen in as Brianna McDonald gives us all a crash course in what angel investing really is, and breaks down how angel investing differs from crowdfunding and venture capital. We also explain what it means to be an "accredited investor" and all the different pathways to becoming an angel investor. While angel investors previously had to prove that they earned $250,000 per year in order to become an accredited angel investor, these days that's no longer a requirement — as long as you can prove that you have investing skills or pertinent subject matter expertise, you're in.
Brianna talks about how angel investors can find successful rates of return, and why now is a great time for women to consider becoming angel investors. Brianna also walks us through how she got started investing, how to find angel investing groups around the country and the importance of doing your research.
"The first thing that is really important to figure out is your investment thesis. What do you want to put your dollars towards?" Brianna says. "So, aside from supporting these entrepreneurs, for me, what gets me up every day, especially as a mom of three young kids, is I'm helping to advance technology to make the world a better place, and that's exciting."
Hear the Podcast organized by Her Money
Brianna walks us through the steps involved in becoming an angel investor, from conception to completion, and talks about some of the unknowns in angel investing that typically trip people up. She says there's a reason why she recommends sitting in and observing the angel investing process and participating in "incubator" style environments for at least six months to a year before making your first investment. To determine whether an investment in a company will pay off, you should make sure to inquire about their capitalization plan, and how much they need to raise so they can go the distance. You should also seek to speak with the CEO and see how the communication flows — when you stop hearing from a company, that's usually a sign that things have gone wrong.
In Mailbag, Jean and Kathryn talk about saving for the down payment on a home for a child, how to rebuild credit after a couple of delinquent payment mistakes, and what to do in advance of a credit card losing its introductory 0% interest benefits. Lastly, in Thrive, where to find the best deals at Costco.
---