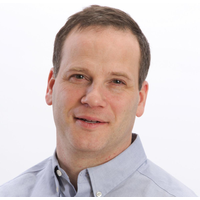 The company, which makes insulation for buildings at its plant in Blasdell, has attracted an additional $11.9 million in investment, most of it generated by referrals, said Jonathan Strimling, the CEO.
"Just about every investment that's come in either from somebody already in the business or somebody they know, and they tell about it," he said. "The good news is, word is spreading organically about what we do."
To date, CleanFiber has raised $39 million in investment, including $500,000 as a prize winner in the 2016 43North competition. The company, which used to be called UltraCell, relocated here from Massachusetts. The $11.9 million in recent investment from multiple sources will help CleanFiber to continue on its growth curve, Strimling said.
"It's all about scaling up production at our facility, so there's a fair bit of investment we'll make in equipment and people and bringing up additional capacity," he said. The company makes high-performance insulation from recycled corrugated cardboard.
CleanFiber has about 45 employees and doesn't expect that number to go much higher. But the company does have its eye on adding production facilities elsewhere in the country.
"This is a product that's used nationally and internationally, and it's just not practical to supply customers in California from Buffalo," Strimling said.
Aligned Climate Capital invested $4 million in the business, and Western New York Impact Investment Fund invested $500,000 in the latest round.
"CleanFiber produces a clean, cost-effective alternative to foam and fiberglass insulation using materials that are carbon negative," said Peter Davidson, CEO of Aligned Climate Capital. "We see a tremendous opportunity for growth driven by consumer demand and strong policy incentives at the federal and state level."
43North provided $300,000 in follow-on funding to CleanFiber and has helped the company navigate state policies and regulations since it moved here, Strimling said.
Some of CleanFiber's other investors have also been helpful beyond their funding commitments, by making introductions, providing business contacts and making referrals to other investors, Strimling said. He said CleanFiber has made inroads with its product, while some of its insulation competitors – which rely on recycled newsprint as feedstock – have struggled with supply issues.
CleanFiber has recorded "substantial growth" in sales this year, but the CEO declined to disclose figures.
Source: https://buffalonews.com/business/local/cleanfiber-raises-nearly-12m-to-boost-operations/article_99c4bfac-1be0-11ec-b8f0-d776631c46c7.html
---