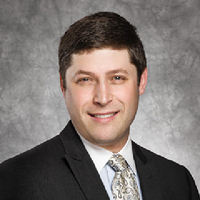 By Nathan McDonald – Keiretsu Capital
Dec 3, 2020, 5:00am PST
When it comes to supporting entrepreneurs and innovation, Seattle is punching well below its weight. Despite its reputation as a technology and innovation hub Seattle is only the fifth largest market for VC investing. It is time for Seattle to increase local venture stage funding, with a fundamental change in culture and allocation toward investing and backing local companies and entrepreneurs.
Based on just the consolidation of capital, Seattle realistically cannot compete with the Bay Area or New York, but there's no reason why Seattle cannot have a comparable funding ecosystem similar to a city like Boston.
Part of the funding challenge is the Northwest has failed to develop its professional financial services industry to cultivate and retain deal making investment talent. Seattle has never had a homegrown financial services company that has not been acquired or bought by an out-of-town company.
As such, the decision-making for those investments and financial decisions goes out of town with it. Seattle is always going to underachieve if the status quo remains, and that is not a winning formula to deliver on the full potential of our local entrepreneurs. We need to allocate capital to back and build our financial talent base to create the leverage needed to scale to compete with markets like Boston.
To truly compete, we need to cultivate a shift toward family office investment structures which allow for attracting and expanding our direct investment talent pool and back funds that reinvest locally. As I've traveled around the country and encountered different financial ecosystems, my experience has been the difference in those areas is the fierce commitment to allocate capital to this risk class.
Seattle does a great job at the seed level and has an active angel community. That said, it takes a network of groups working together with family offices to build an investment syndicate with enough capital for a Series A round and beyond when you need to raise four, six or ten million dollars. Family offices working together with angels and fund managers are the key to dramatically increasing growth capital available from our local wealth.
A different mindset is required, with investors thinking and allocating in 10- to 20-year commitments and investing in building the financial talent base we need to achieve our potential. This requires a family office structure to allocate the capital and the full resources required to choose and support the investments. This is standard practice with family offices in New York, Boston, California, where the proper infrastructure is in place. For them, it's not a matter of whether there is wealth to support that private deal making infrastructure, it's a matter of whether there's someone who really wants the deal to happen or not.
The current climate for those investments could not be better. Looking at the local landscape, investors will see a robust, high-quality deal flow that, despite the pandemic, offers a torrent of exciting opportunities to invest in game-changing innovations in technology and life sciences in particular. Companies that are creating the future are all around us in our community.
We are finding family offices work well together with the talent and expertise of angel groups. We have all the ingredients to grow this combination of talent and capital right here, right now. We can partner and bring in add-on growth capital at the inflection point when the company has proven out their product and market fit. The family office collaboration with angel investors provides a very scalable, workable marketplace solution for capital to flow, companies to perform and financing rounds to get done. Growing and expanding our financial professional talent base creates a virtuous cycle of growth, wealth creation and reallocation to risk.
In Seattle, we're seeing more companies that have been family-owned businesses for a long time exiting for hundreds of millions of dollars. High-net worth family capital is fast changing hands to the next generation.
Will there be a renewed allocation toward local investing talent and the structures that drive them, or will we continue to outsource those investment decisions and hire professionals outside of the region to make those investment decisions for us?
---