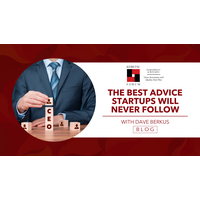 In any startup, the founder and/or CEO tries to have their own team of advisors and investors to help the company scale. In addition to the financial benefits of angel investors, they bring years or even decades of experience and serve as mentors to entrepreneurs, helping them grow and scale their businesses.
To accomplish this, investors typically look for entrepreneurs with great teams and products, but mostly those who are coachable and open to feedback. Ideally, a CEO would seek advice from seasoned investors and avoid common business pitfalls. But that's not always the case, and CEOs tend to ignore investor advice and fall into common business traps.
Long-time angel investor Dave Berkus has made more than 200 investments to date. He attended our 2021 Investor Capital Expo and shared his experience working with entrepreneurs. Here are 6 pieces of advice, cumulated from his decades of experience, that entrepreneurs are most likely to ignore.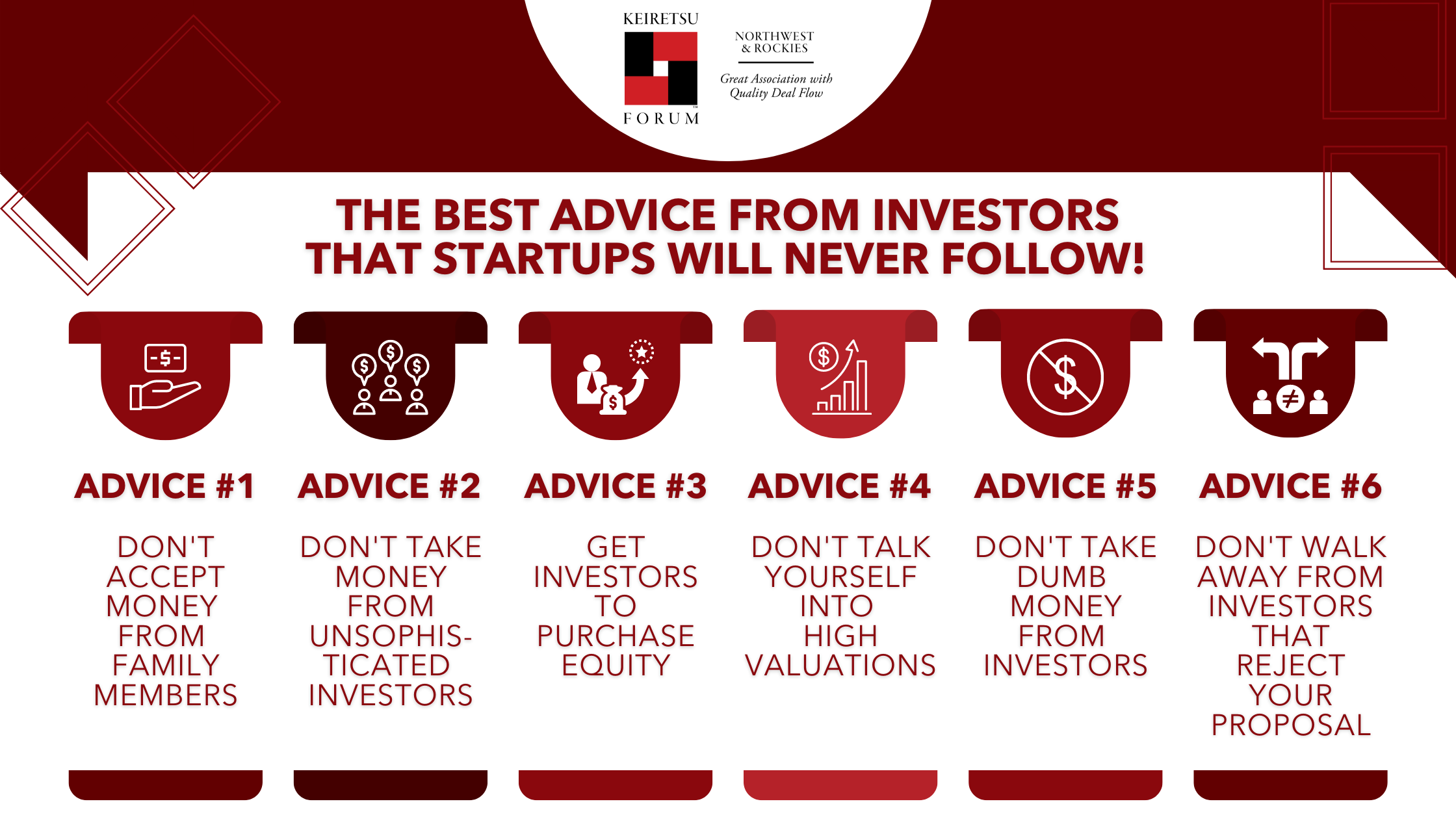 Advice #1: Don't Accept Money from Family Members
Accepting money from family members can be tricky! Today, more than a third of startup founders raise money from family members. While you may think it is beneficial to have family members be a part of your business, here are the pros and cons of asking your relatives to invest:
Pros
They are willing to invest in you because of familiarity & the family connection

They do not question your business decisions

They are more likely to reinvest
Cons
They believe that the family bond is their guarantee of getting their money back

Family relations can be negatively impacted during a business loss/or inability to return their invested amount
Dave recommends only accepting money from experienced family members if they are willing to invest in the business and can walk away without regrets if the money is not returned. In the instance that you want to ask for money from a wealthy family member, it is advisable to present them with the idea and give them the opportunity to say no without it affecting your relationship. If this family member has put money into your business on three or more occasions, then it is perfectly acceptable to ask them without out getting emotionally involved. He went on to say that if they've invested with the entrepreneur in the past, entrepreneurs may not need to worry about emotional distress before asking them to invest again.
The real problem comes when the business fails and the entrepreneur cannot give them their money back. Family members tend to think of family ties as insurance to get their money, and failure to do so may create a bad feeling for family members investing in the business. Remember, just because an entrepreneur has a family relationship with an investor doesn't mean they don't expect a return on investment.
Always instruct entrepreneurs to consider whether family members who are asked to invest will be able to walk away without remorse if the business fails.
Advice #2: Don't take money from unsophisticated investors
The most important advice here is to not take any money, especially a startup loan from an unsophisticated investor.
Dave shares an example here where he was a co-lender and took over the role of chairman of a fledgling startup where the entrepreneur's cousin loaned money on the same terms. After the deal fell through, the entrepreneur's cousin sued everyone involved, including the entrepreneur, Dave himself, Dave's wife, and his family trust, just to get his money back. Dave said it cost him several times the cousin's loan value in legal fees to settle and extradite his interest from the baseless lawsuit.
Carefully vet investors to ensure they have the experience and temperament to handle all types of situations.
Advice #3: Get investors to purchase equity
It is advisable to take loans from sophisticated investors only after you have done everything possible to convince them to purchase equity. But, ensure that they have a clear understanding of the potential extension and the repayment process. Entrepreneurs should let investors buy equity for the following reasons:
If the corporation is a C-Corp - the legal form of a corporation, the owners or shareholders are taxed separately from the corporation.

You can benefit from Section 1202. This provision encourages non-corporate taxpayers to invest in small businesses. Exempting capital gains from federal income tax on the sale of small company stock is the primary purpose of this IRC section.
Getting investors to purchase equity, which is good for everyone, keeps entrepreneurs from having too much debt on their balance sheet and allows them, if required, to take a loan in the future.
Advice #4: Don't talk yourself into high valuations
This is an important one! Talking themselves into high valuations is a trap that entrepreneurs often set. Don't convince yourself into a high valuation in your first funding round. Even if the idea is a never-seen never-done-before. Even if the idea could be worth billions of dollars.

Not only is it a difficult lesson to teach, but Dave also says, it's one that entrepreneurs overlook quite regularly. Friends and family are often the first investors in a company, and they don't have the experience and knowledge to adequately compare value ​​or ask the difficult questions about the business. So, when evaluating a company, they trust the words of the entrepreneur. Only when angel investors get involved, they may or may not agree that the valuation is reasonable and comparable to other opportunities. More often than not investors walk away from deals when the valuations are unreasonable.
It's not worth arguing with entrepreneurs and early-stage investors such as friends and family when valuations are too high when many other deals require sophisticated investor money.
Advice #5: Don't take "Dumb Money"
Always advise entrepreneurs not to take dumb money, especially when the investor or lender has nothing but cash to offer. Angel investors aren't just good for writing checks, but so much more. Here are 5 attributes that make investors indispensable to your team!
1 – Capital inflow: Funds brought into the company by angel investors on reasonable terms.
2 – Ability to lead entrepreneurs: Investors are able to guide investors into the context of a business plan relevant to the market to ensure they are not in the wrong place at the wrong time or their product/service is not premature or arrives too late at the market. An investor also helps entrepreneurs better understand the TAM (Total Available Market), SAM (Serviceable Available Market) & SOM (Serviceable Obtainable Market), this is crucial to understanding how their product will fare in the market. Investors can advise them on the context of their actions so they can be better prepared when they enter the market.
3 – Investor's experience growing a business: Any experienced investor has a history of managing or owning a business. Almost all investors have made mistakes and lost money while trying to make money, so there is valuable experience/knowledge that can be shared with entrepreneurs to help them avoid similar mistakes and save the money invested into their company by investors.
4 – Investors know the best use of time: This means investors know when is the right time to launch a product. Faced with such hurdles as entrepreneurs who want to approve every decision, can create significant bottlenecks in product launches. There is also a core time to control, especially early in the development cycle, so that the development team understands the value of time and ensures that it is used in the best possible way. Otherwise, most investors will have put their money in a company whose core team can't come up with a finished product.
5 – Leveraging an Investor's Network: Last but not the least, an investor's access to extended relationships with fellow angel investors and entrepreneurs alike. Dave states that every investor has investor friends and acquaintances and all of them have made mistakes and learned from them along the way.
As an investor, you can influence the decisions of entrepreneurs and their teams, whether you join as an individual or as a member of a group such as Keiretsu Forum, or as a chairman of the board or advisor to entrepreneurs. All in all, all investors have smart money to offer, but they're worth as much or more than the money they bring to the table.
Advice #6: Don't walk away from rejection by experienced investors
Entrepreneurs might hold residual bad feelings towards investors who don't invest in their company.
But rejection isn't always a bad thing! Most early-stage investors have seen thousands of good and bad proposals and know how to distinguish a good deal from a bad one. Investors may reject it because they compare it to previously lost investments, or because of their industry experience and understanding of the market. He suggests using the 'Berkus Method of valuation' to better evaluate the scalability of a startup.
As an investor, Dave says, you should advise entrepreneurs to ask three progressive sets of deeper questions to find out why investors aren't investing in their companies. Every encounter should be a learning experience, so inform entrepreneurs that a well-worded "no" can be a step toward a correction of the course, and maybe a later "yes".

About the Speaker: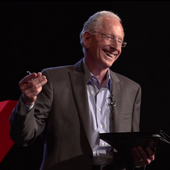 Dave Berkus is a noted speaker, author and early-stage private equity investor. He is acknowledged as one of the most active angel investors in the country, having made and actively participated in multiple technology investments. He is a much-in-demand keynote speaker throughout the world, addressing technology trends for corporate planning, building great companies, and sharing great, epic stories about entrepreneurism from his vast personal experience. As Managing Partner of Kodiak Ventures, L.P., Wayfare Ventures, LLC, three ACE Funds, and Berkus Technology Ventures, LLC, all private equity investment funds – and Chairman- Emeritus of the Tech Coast Angels, one of the largest angel investing networks in the United States, today Dave is board chairman or board member of ten technology companies. You can watch his keynote here.
---