Keiretsu Academy: Blockchain 101

Topics to be covered:
Blockchain 101 - overview of the tech, where we stand today in its progression

Crypto vs, blockchain - the difference and why it matters

How and why are the biggest co's in the world incorporating blockchain

How to identify and filter blockchain focused investment opportunities

Mechanisms and instruments of investment
---
Speaker: Greg Heuss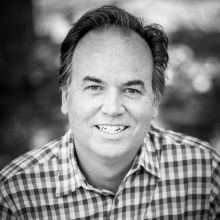 Greg has over 20 years of executive level, marketing and product leadership experience within the blockchain, wireless, online, SAAS, and event promotions industries.

His most recent work has been at the forefront of the blockchain community. He has helped architect and launch go-to-market plans, fundraising efforts (token sales) and staff and management build-outs for early-stage blockchain companies.

Greg has primarily been involved in launching companies and product platforms while delivering on operational and marketing goals. He has excelled at re-engineering businesses to increase revenues, market share and maximize value.

With a unique blend of marketing and operational expertise, Greg has managed multiple lines of business including marketing, product design and management, customer service, sales, research & development, operations, and public relations teams.
Greg is an expert in both B to C and B to B subscription and SAAS based models having spent many years monetizing revenue funnels while driving customer acquisition. He has worked to create brand awareness for each company he has worked with through public presentations, events and publicity.

Additionally - his experience in entertainment promotions has allowed him to create unique partnerships with large film studios and music promoters. With this background, he has been able to leverage and create strategic partnerships that have elevated company products and services reaching millions of consumers.
2815 Eastlake Ave E #300, Seattle, WA 98102, USA