Click Here for Agenda of Topics & Speakers
KEIRETSU FAMILY OFFICE POWER-MATCHING EXCHANGE
August 21st, 2019; 8:30 AM - NOON

Microsoft Building 33
16070 NE 36th Way
Redmond, WA 98052, USA

The Keiretsu Family Office Power Matching Exchange is an exclusive one-on-one event leveraging a unique power matching system for company/managers, qualified family offices, investment funds and high net worth individuals to participate in meetings with likeminded delegates. The event offers tailored networking opportunities for investors and like-minded individuals to collaborate and build relationships during breakfast, lunch and receptions.
There are 6-9 available meeting slots on the agenda for each participant. We can also arrange meetings during lunch and networking receptions if both parties approve.
Each participant creates an investment or opportunity profile via the provided online survey. Upon final selection of the companies and investors each will receive a list and summary details. Investors and CEOs/managers can review and confirm the those like to be matched with.
Each meeting is scheduled for 15 minutes, which will allow for a 5-minute introduction by the company, a 5-minute introduction by the investor and 5 minutes for mutual discussion. We then provide 5 minutes for investors to complete their follow-up interest sheet and to switch to their next meeting.
Investors please register online at www.keiretsucapital.com/fosurvey, participating Companies will be registered directly by our team. For further inquiries regarding participation opportunities, please contact Maggie Montenegro at (206) 294-1065 or via email to maggie@keiretsucapital.com

KEIRETSU FAMILY OFFICE FORUM - Click Here for Agenda of Topics & Speakers
August 21st, 2019; NOON - 4:00 PM

Keiretsu Family Office Forum: Family Office Best Practices for Direct Investing

The Kerietsu Family Office Forum brings together thought leaders and Family Office investors to share their best practices experiences and solutions to solve for key "pain points" that high-net worth investors and Keiretsu Forum members experience including:
The purpose and benefits of a Family Office and why would I benefit

Creating a sustainable plan to support your alternative / entrepreneurial

investing

Building your family office team, what to hire vs outsourcing

Accessing deal flow and due diligence resources for direct technology investing

Building your co-investment network for follow on funding

and exit

Managing their overall portfolio of investments dashboard

Finding the right support to fit your investment strategy and goals
We are please to welcome over 20 family office speakers from across the country who will be joining us to share their wisdom and experience.
We are pleased to welcome the following speakers to our Family Office Forum:
Howard Cooper, Principal, Cooper Family Office
David Drake, Founder/Chairman, LDJ Capital
Adam Krotman, Principal, Onlan Capital
Crysti Chen, General Partner, UniWill Ventures
Becky Wong, Co-Founder, Globex Capital Partners
Armando Viteri, Partner, Ameritage Technology
Lisa Rich, Managing Partner, Hemisphere Ventures
Stephen Pao, Principal, Hillwork
Thomas Haug, CEO, Apsen Tree Advisory
Kip Kolson, President, Family Wealth Leadership
Linda Mack, President, Mack International
DJ Van Keuren, Vice-President, Hayman Family Office
Tom Hoban, Chairman, Hoban Family Office
Randy Williams, Managing Partner, Keiretsu Capital

For further inquiries regarding participation opportunities, please contact Maggie Montenegro at (206) 294-1065 or via email to maggie@keiretsucapital.com
---
Member or invited guest? Log In to RSVP for events.
New to Keiretsu? Register first, then you can RSVP for events.
Forgot your password? Click Here to reset your password with your email address.
Questions? Please call (206) 529-3687 or email Claire at cdillow@keiretsuforum.com.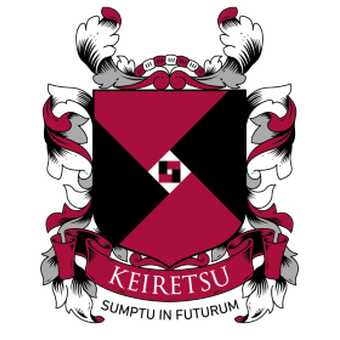 Microsoft Building 33, 16070 NE 36th Way, Redmond, WA 98052, USA