Keiretsu Family Office Forum
KEIRETSU FAMILY OFFICE FORUM
August 21st, 2019; 9am - 4:00pm PST​​​​​​
Microsoft Building 33
16070 NE 36th Way
Redmond, WA 98052, USA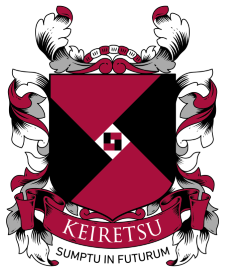 Keiretsu Family Office Network: Optimizing Your Structure – Utilizing Family Office Best Practices
Join us for the Keiretsu Capital Family Office Forum event!
Topics focus on solutions to solve for key "pain points" that our Keiretsu Forum members experience including:
What is a family office and why would I benefit from having one?

Creating a sustainable plan to support your alternative / entrepreneurial investing

Helping portfolio companies with follow on funding and exit

Tracking and managing receipt of consistent updates/communications from portfolio companies

Managing their overall portfolio of investments dashboard

Finding the right support to fit your investment strategy and goals
We are please to welcome over 20 family office speakers from across the country who will be joining us to share their wisdom and experience. Check back shortly for a list of topics and speakers.

9:00 AM – NOON 1:1 Power Matching Breakfast
NOON – 4PM Keiretsu Family Office Event
Followed by VIP reception.
To register for the VIP reception, click here: https://www.k4northwest.com/events/vip-reception-2.
---
For further inquiries regarding partnership or sponsorship opportunities, please contact Maggie Montenegro at (206) 294-1065 or via email to maggie@keiretsucapital.com
---
Member or invited guest? Log In to RSVP for events.
New to Keiretsu? Register first, then you can RSVP for events.
Forgot your password? Click Here to reset your password with your email address.
Questions? Please call (206) 529-3687 or email Claire at cdillow@keiretsuforum.com.
Microsoft Building 33, 16070 NE 36th Way, Redmond, WA 98052, USA