You are cordially invited to join us for our monthly online Keiretsu Forum Boulder/Rockies virtual chapter meetings where we will hear presentations from various diversified investment opportunities, as well as past presenter company updates.

We also welcome participation from our community members and special guests throughout the Rockies region to join in. Keiretsu Forum Members, Sponsors, Partners, and special guests are invited to join us for this online meeting.
Thank you for your support of entrepreneurial ventures which has never been more important to our community and our economy.

Please click the Zoom Registration Link below to complete the registration form to attend:
https://zoom.us/webinar/register/3615931298362/WN_sN0j14wAQEWGl5dAVm8ypQ
Event Date/Time:
Wednesday, January 13th, 2021
1:30 PM - 5:00 PM Mountain Time
---
Featured Keynote Speaker:
Merom Klein PhD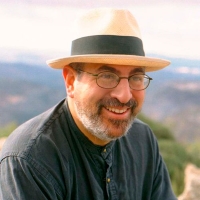 Merom Klein PhD, business psychologist and serial entrepreneur, co-authored the book Make Courage Contagious for innovation leaders. For 30+ years, he's equipped C-level teams to delegate, empower, trust and ennoble their best and brightest stars to Lead from the Middle, accelerate post-merger integration and drive innovation. And he's equipped mid-level leaders to step in, reach out, take charge and seize big new opportunities in matrix structures and cross-functional global innovation, talent management and M&A integration teams.

---
Keiretsu Guest Policy:
Keiretsu is the world's most active early stage investment network and we are working hard to make sure that our portfolio companies have access to the best advice, and that deserving entrepreneurs can gain access to our global network of investors. If you are an investor, please join us by clicking where indicated to register. We would love to have you investing with our members.

You are welcomed and encouraged to invite guests who are interested in exploring membership, sponsorship, or presenting with Keiretsu Forum. Please email us their full names and email addresses so we can send them registration details.
---
Online Meeting Best Practices:
Online Meeting Best Practices Guide
Click Here for a PDF Download