You are cordially invited to join us online for the Keiretsu Forum Portland /Oregon Chapter Meeting. where we will hear presentations from various diversified investment opportunities, as well as past presenter company updates.
We also welcome participation from our community members and special guests throughout the region to join in. Keiretsu Forum Members, Sponsors, Partners, and special guests are invited to join us for this online meeting.
Thank you for your support of entrepreneurial ventures which has never been more important to our community and our economy.
Event Registration:
Please click the Zoom Registration Link below to complete the registration form to attend:
https://us06web.zoom.us/webinar/register/2216275079122/WN_CoT-dH41RRWYFWcwNOSzAQ
Event Date/Time:
Friday, October 15th, 2021
12:30 - 4:00 PM PDT
Featured Keynote Speaker: Robert Padulo, Ph.D.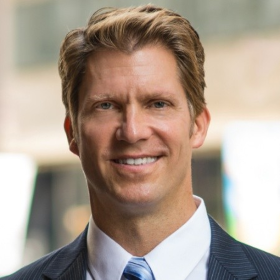 For over 25 years as an executive, entrepreneur, investor, board member and consultant, Robert has served numerous organizations in a leadership capacity, always seeking better ways to do things. In the mid-1990s, he was a consultant at McKinsey & Company (where, among other things, he helped develop the innovative concept, principles and action steps of "CRM" — a business practice new to the world, and a name Robert coined), and was president of TapeLicator, Inc. (maker of a patented one-handed tape applicator). In 1999, Robert pioneered the online HR services industry by founding iWorkwell, Inc. — the quality leader in HR information, guidance & tools — which he led as President for 17 years. He is now a professional angel investor and advisor, and currently serves on Keiretsu Capital's 5-person Investment Screening Committee for Co-Investment Funds IV and V and in its "Senior Advisor Network."
A graduate of Harvard University, where he received the Harvard College Scholarship "in recognition of academic achievement of high distinction," Robert earned his Ph.D. at Balliol College, Oxford University; his doctoral thesis was titled "Managing Corporate Transformations: Lessons From a Cross-Case Analysis of Empirical Studies." During his doctoral research and consulting work at McKinsey, he conducted detailed studies of companies in different industries: media, consumer products, financial services, insurance, energy and health care.
An innovator & thought leader with deep expertise — in leadership/management, boards, analyses of valuations, Exit plans & ROIs, productivity, internal company development, change management, and HR; in design & marketing, sales, and strategic alliances; as well as in software-related products, Internet-based services, and business strategy — Robert brings both academic rigor and practical experience to the world's largest multi-national corporations as well as to the smallest private firms.
Virtual Event Location:
Online via Zoom Meeting - A Zoom link will be sent in the confirmation email to registered members and approved guests along with a calendar invitation.
Keiretsu Guest Policy:
Keiretsu is the world's most active early-stage investment network and we are working hard to make sure that our portfolio companies have access to the best advice, and that deserving entrepreneurs can gain access to our global network of investors. If you are an investor, please join us by clicking where indicated to register. We would love to have you investing with our members.

You are welcomed and encouraged to invite guests who are interested in exploring membership, sponsorship, or presenting with Keiretsu Forum. Please email us their full names and email addresses so we can send them registration details.
Online Meeting Best Practices:
Online Meeting Best Practices Guide
Click Here for a PDF Download
We look forward to your attendance and participation!
RSVP:
Member or invited guest? Log In to RSVP for events.
New to Keiretsu? Register first, then you can RSVP for events.
Forgot your password? Click Here to reset your password with your email address.
Questions? Please call 206-529-3687