You are cordially invited to join us for our monthly online Keiretsu Forum Salt Lake City/Boise Rockies virtual chapter meetings where we will hear presentations from various diversified investment opportunities, as well as past presenter company updates.

We also welcome participation from our community members and special guests throughout the Rockies region to join in. Keiretsu Forum Members, Sponsors, Partners, and special guests are invited to join us for this online meeting.
Thank you for your support of entrepreneurial ventures which has never been more important to our community and our economy.

Registration:
Non-member guests, please click the Eventbrite Link below to complete the registration form to attend: https://www.eventbrite.com/e/keiretsu-forum-salt-lake-cityboise-rockies-chapter-meeting-tickets-169164502581?aff=k4eventpage
K4 Members: please register here or email Claire Dillow at cdilow@keiretsuforum.com.
Event Date/Time:
Thursday, September 16th, 2021
1:30 PM - 5:00 PM Mountain Time
Virtual Event Location:
Online via Zoom Meeting - A Zoom link will be sent in the confirmation email to registered members and approved guests along with a calendar invitation.
Keynote Speaker: James Wagoner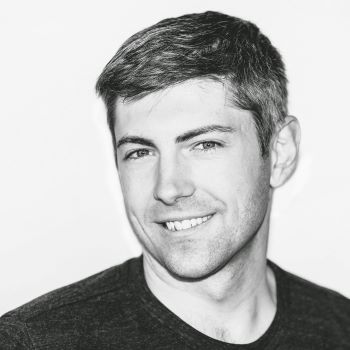 James Wagoner is the co-founder and CEO of Joule Case. Joule Case is a company he founded back in 2015 that designs and manufactures battery systems that can ideally size for all applications from a campsite to a music festival. Under his leadership, Joule Case has developed numerous battery products that all integrate into the same product platform architecture. Joule Case has secured several patents and large strategic customer agreements. In his free time, he enjoys skiing, hiking, biking and being on the water.
Keiretsu Guest Policy:
Keiretsu is the world's most active early-stage investment network and we are working hard to make sure that our portfolio companies have access to the best advice, and that deserving entrepreneurs can gain access to our global network of investors. If you are an investor, please join us by clicking where indicated to register. We would love to have you investing with our members.

You are welcomed and encouraged to invite guests who are interested in exploring membership, sponsorship, or presenting with Keiretsu Forum. Please email us their full names and email addresses so we can send them registration details.
Online Meeting Best Practices:
Online Meeting Best Practices Guide
Click Here for a PDF Download

Rockies Chapter Contacts:
Juan Arango, Executive Director
juan@keiretsuforum.com

Murray Arenson, Denver Chapter President
Murray@k4rockies.com

RSVP:
Member or invited guest? Log In to RSVP for events.
New to Keiretsu? Register first, then you can RSVP for events.
Forgot your password? Click Here to reset your password with your email address.
Questions? Please call 206-529-3687 or email Claire Dillow @ cdillow@keiretsuforum.com for assistance.