You are cordially invited to join us for the Keiretsu Forum Seattle/Northwest Chapter Meeting. where we will hear presentations from various diversified investment opportunities, as well as past presenter company updates.
We also welcome participation from our community members and special guests throughout the region to join in. Keiretsu Forum Members, Sponsors, Partners, and special guests are invited to join us for this online meeting.
Thank you for your support of entrepreneurial ventures which has never been more important to our community and our economy.
Event Registration:
Please click the Zoom Registration Link below to complete the registration form to attend: https://us06web.zoom.us/webinar/register/4916275076854/WN_keOeUyKaQlq_4DzEVz9Q5Q
Event Date/Time:
Thursday, October 14th, 2021
8:30am - 12:00 PM Keiretsu Forum Meeting
Featured Keynote Speakers:
Joe Wallin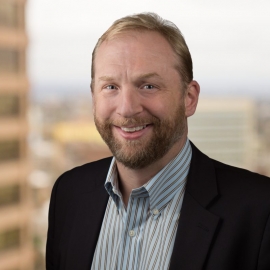 Joe focuses his practice on early-stage and growth companies. He represents companies from inception to exit, and assists companies with among other things, formation, equity compensation, angel and venture financings, mergers and acquisitions, and other significant business transactions. He also represents investors in and acquirers of businesses and founders and executives.
Joe is a member of the Angel Capital Association's Public Policy Advisory Council. He has been active in advocating for laws to make it less difficult for companies to raise capital. Joe wrote the first draft of Washington's equity crowdfunding law and was an early advocate for state crowdfunding laws, and later testified in favor of the bill that ultimately became law in Washington state. He also assisted in amendments to the bill that ultimately became law.
Danny Neuman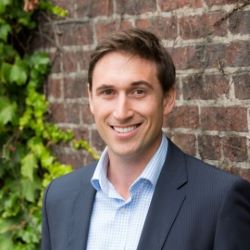 Danny Neuman focuses his practice on advising start-ups and emerging companies as well as venture capital funds on the challenges of entity formation, securities, corporate finance, venture capital, mergers and acquisitions, intellectual property and general corporate counseling. Daniel is experienced in representing companies in a vibrant range of industries from software, virtual and augmented reality, e-commerce, life sciences, healthcare, manufacturing, real estate and restaurants. Daniel represents clients in all phases of a business' growth and life cycles. In particular, he has broad experience in negotiating angel and venture capital financings. He has also negotiated sophisticated commercial and intellectual property transactions and privacy and data security agreements.
Previously, Daniel worked at a boutique corporate and securities law firm in Tucson, Arizona, in-house at a large aviation company, and as a general counsel intern for a major defense contractor. He is a native of Seattle, Washington.
Virtual Event Location:
Online via Zoom Meeting - A Zoom link will be sent in the confirmation email to registered members and approved guests along with a calendar invitation.
Keiretsu Guest Policy:
Keiretsu is the world's most active early stage investment network and we are working hard to make sure that our portfolio companies have access to the best advice, and that deserving entrepreneurs can gain access to our global network of investors. If you are an investor, please join us by clicking where indicated to register. We would love to have you investing with our members.

You are welcomed and encouraged to invite guests who are interested in exploring membership, sponsorship, or presenting with Keiretsu Forum. Please email us their full names and email addresses so we can send them registration details.
Online Meeting Best Practices:
Online Meeting Best Practices Guide
Click Here for a PDF Download
We look forward to your attendance and participation!
RSVP:
Member or invited guest? Log In to RSVP for events.
New to Keiretsu? Register first, then you can RSVP for events.
Forgot your password? Click Here to reset your password with your email address.
Questions? Please call 206-529-3687