Keiretsu Forum members and invited guests are cordially invited to attend the Keiretsu Forum Vancouver/BC Chapter Meeting. The forum will feature 25-minute presentations (including Q&A) from a curated selection of exciting start-up companies, all of whom have been carefully selected through our screening processes. You will also see a few update presentations from past presenting companies.
We also welcome participation from our community members and special guests throughout Canada to join in. Thank you for your support of entrepreneurial ventures which has never been more important to our community and our economy.
Registration:
Please click the Zoom Registration Link below to complete the registration form to attend:
https://us06web.zoom.us/webinar/register/7816237974238/WN_8T6Xe6uwTC6fyFt2hBhyFw

Event Date/Time:
Tuesday, August 10th, 2021
12:30 PM - 4:00 PM Pacific Time
Virtual Event Location:
Online via Zoom Meeting - A Zoom link will be sent in the confirmation email to registered members and approved guests along with a calendar invitation.
Featured Keynote Speaker: Bob Crimmins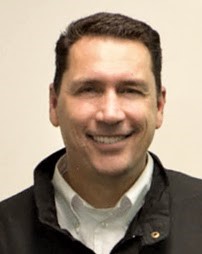 Bob Crimmins is a life-long entrepreneur and has been a venture-scale startup founder, investor, mentor, advisor, writer, speaker and organizer for more than 20 years. Bob is currently the General Partner of Startup Haven Fund and CEO of Startup Haven, the founder-support organization he started in 2006. The Startup Haven Fund is a pre-seed venture fund that leverages the ecosystem of more than 2,300 founder and investor members of Startup Haven. Bob co-founded his first startup company in 2000 and subsequently went on to found a total five venture-backed startups -- one technology services company, three healthcare technology companies and one ecommerce company. His operational experience spans roles as CEO, CTO, CMO and CRO.

Bob has mentored and advised hundreds of startup founders over his career, including more than 100 teams from accelerator program such as Techstars, 500 Startups, YC, Alchemist and others. Bob's work as a mentor lead him to create the GroundWork Growth methodology, a decision framework that helps founders overcome what he believes is the most-pressing problem for every early-stage founder: identifying the right, next strategic milestone for the company and building a cogent story about how the team can achieve that milestone. The GroundWork Growth methodology is the core curriculum taught in the Startup Haven Accelerator.
Keiretsu Guest Policy:
Keiretsu is the world's most active early-stage investment network and we are working hard to make sure that our portfolio companies have access to the best advice, and that deserving entrepreneurs can gain access to our global network of investors. If you are an investor, please join us by clicking where indicated to register. We would love to have you investing with our members.

You are welcomed and encouraged to invite guests who are interested in exploring membership, sponsorship, or presenting with Keiretsu Forum. Please email us their full names and email addresses so we can send them registration details.
Online Meeting Best Practices:
Online Meeting Best Practices Guide
Click Here for a PDF Download

Vancouver Chapter Leadership:
Mike Volker, Chapter President
Thealzel Lee, Chapter Director

RSVP:
Member or invited guest? Log In to RSVP for events.
New to Keiretsu? Register first, then you can RSVP for events.
Forgot your password? Click Here to reset your password with your email address.
Questions? Please call 206-529-3687