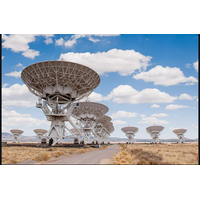 Aclipse Therapeutics is pleased to announce that one of the world's largest biomedical research funding agencies has awarded Aclipse a $2.1 million grant to support the development of Aclipse's M102 for the treatment of ALS. The grant is non-dilutive and will fund the completion of IND-enabling studies and will allow Aclipse to initiate the first-in-human studies for M102. The grant will also further fund the development of therapeutic biomarkers for M102's efficacy and patient stratification. The grant award was the result of a highly competitive application and peer-review scientific process.
This most recent grant makes a total of over $2.8 million non-dilutive funds awarded to the M102 program in the last month and further validates M102's biological approach and potential to become a targeted and life-saving therapeutics for ALS patients.
Raymond K. Houck, CEO of Aclipse Therapeutics, said: "We are honored by the support from FightMND which shares our vision for a novel and broad multi-disease pathomechanism approach to treating ALS patients.
"The FightMND award also confirms M102's success to date and validates M102's potential to become a targeted and life-saving therapeutic for ALS patients."
The research forms part of the work of the University of Sheffield's Neuroscience Institute, which aims to bring academics and scientists together from across varied specialties to translate scientific discoveries from the lab into pioneering treatments that will benefit patients living with neurodegenerative disorders.
The study was supported by the National Institute for Health Research (NIHR) Sheffield Biomedical Research Centre, which is the UK's only Biomedical Research Centre dedicated to Neurology. It is a research partnership between the University of Sheffield and Sheffield Teaching Hospitals NHS Foundation Trust, dedicated to improving the treatment and care of people living with chronic neurological disorders.
Read the article to know more.
Keiretsu Capital identified and invested in Aclipse Therapeutics, an innovative biopharmaceutical company that focuses on developing novel and highly differentiated drugs to address diseases with high unmet medical needs. We are confident in this company and team; they continue to meet their milestones and deliver on targets." said Nathan McDonald, Managing Partner and CEO of Keiretsu Capital.
About Keiretsu Forum
Keiretsu Forum, the world's leading angel investor network with over 1,500 investors in 38 chapters on 3 continents. Keiretsu Forum has invested more than $500 million into more than 700 companies since inception. Keiretsu Capital administers funds on behalf of its Limited Partners - the Co-Investment & Opportunities Fund creates a diversified portfolio of technology start-ups backed by top tier angel groups and pursues the high upside value potential in these dynamic investment opportunities while promoting the sharing of risk inherent in any early-stage venture.  The firm is based in Seattle and San Francisco and its principals are veteran Silicon Valley and technology investors Randy Williams, Matthew C. Le Merle, and Nathan McDonald.
For more information please visit www.keiretsuforum.com or contact us.
About Aclipse Therapeutics
Aclipse has an experienced management team that exited Thar Pharmaceuticals, where we developed a phase 3 orphan drug that was acquired by Grünenthal.

They have an ALS clinical advisory board of 5 of the top 10 ALS physicians in the world.

Their first product M102 is a disease-modifying, new chemical entity drug candidate for Amyotrophic Lateral Sclerosis (ALS, Lou Gehrig's disease) with a significant upside to also treat in Huntington's disease, Friedreich's ataxia, and Parkinson's disease.

M102 activates the Nrf2 and HSF1 pathways and, in animal models, not only stops ALS disease progression, but reverses the animals back toward the healthy state.

They can identify those ALS patients who respond to M102 vs. those patients who do not respond. This ability to precisely target specific patients increases our probability of clinical success by 3.1-fold according to industry data

The US spends $6 billion per year on treating ALS patients. M102 is projected to generate $2.3 billion/year in peak sales.
Learn more - https://www.aclipsetherapeutics.com/
---