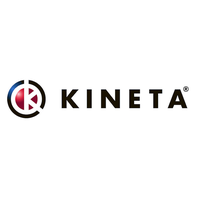 Kineta, Inc., a clinical stage biotechnology company focused on the development of novel immunotherapies in oncology, announced today the presentation of preclinical data on the company's new anti-CD27 agonist monoclonal antibody program at the Society for Immunotherapy of Cancer (SITC) 36th Anniversary Annual Meeting, that took place November 10-14, 2021 in Washington D.C. Thierry Guillaudeux, PhD, Senior Vice President Immuno-oncology at Kineta, presented a poster revealing new binding affinity and specificity data on the company's CD27 monoclonal antibody drug candidates as well as potent agonistic activity on cellular and T cell activation assays.
"We are highly encouraged with the compelling preclinical data demonstrated with Kineta's new CD27 monoclonal antibodies" said Thierry Guillaudeux, PhD, Senior Vice President Immuno-oncology at Kineta. "CD27 is a promising cancer immunotherapy approach that can mobilize new specific tumor antigen specific T cells to drive a potent anti-tumor response with single agent efficacy as well as synergistic effects with other immune checkpoint inhibitors.
Kineta has developed a diverse set of anti-CD27 agonist antibodies. They are fully human monoclonal antibodies (mAbs) that demonstrate low nanomolar (nM) binding affinity to CD27 in humans. In preclinical studies, Kineta's selected lead anti-CD27 agonist mAbs induce T cell proliferation and secretion of cytokines involved in T cell priming and recruitment, demonstrating the ability to potentiate new anti-tumor responses. Kineta is in the final stage of lead selection and plans to nominate a clinical candidate in Q1-Q2 2022.
Key results from the SITC poster presentation:
147 fully human anti-CD27 monoclonal antibodies with unique sequences were generated

Anti-CD27 agonist assay showed strong agonist activity for 8 pre-selected anti-CD27 antibodies

Human T cell activation assay data for 5 mAbs showed increased proliferation and cytokine secretion

Further in vitro and in vivo developments are on-going to select our lead anti-CD27 agonist antibody
Presentation Details:
Title: A promising cancer immunotherapy target: Novel agonistic human antibodies against the human T-cell costimulatory receptor CD27
Date Presented: November 12-13, 2021
Presenter: Thierry Guillaudeux, PhD
Poster: Click on the link below to view the poster:
CD27 Publications - Poster Presentation at SITC 2021
Kineta is a clinical stage biotechnology company with a mission to develop next generation immunotherapies that transform patients' lives. We have leveraged our expertise in innate immunity to develop first or best-in-class immunotherapies that address the major challenges with current cancer therapy.
Source: https://www.prnewswire.com/news-releases/kineta-presented-compelling-preclinical-data-on-its-new-cd27-antibody-program-at-the-2021-sitc-annual-meeting-301425472.html
---