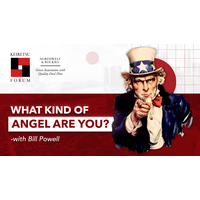 Fund manager extraordinaire Peter Lynch's near-mythologized adage says 'invest in what you know'. However, the acquisition of knowledge almost always leads to an awareness of one's limits. The more you know, the more there is to know. Entrepreneur and early-stage investor Bill Powell believes the key to successful angel investing includes the humility to listen to experts sitting across the table. That's not all, though. We present his perspective, highlights from his investing philosophy and all of Bill's mantras for better outcomes as an investor.
Starting From Scratch
It is important to know what kind of investor you are based on your expertise and the value-add you can provide. The filtering of deals and risk tolerance depends on these factors. Bill spent time pondering this question and found his niche in early-stage investments – where things are often in disarray and everyone is striving to make sense of the landscape. Every investor must make this decision for themselves and find the sweet spot to operate out of.
Success, it turns out, takes tons of hard work and a good dose of humility. Aged 22 at Wall Street, Bill was on the buy side, trying to make sense of pitches he knew little about, and he knew the next step in his journey had to be research, reading, and soaking up knowledge. Going through tomes of annual reports was one of Bill's early lessons. Years later, working with founders and exciting new companies brought with it a whole new set of findings. Networking is another way to achieve better domain expertise, and angel investing also boils down to the people you associate with. It's about learning from and building a network of experts.
Quantifying Investments & People
"Venture capital is the qualitative side of finance. I'm sure a lot of people here in this room are really good at math. But this is about people."
Understanding people's value systems in the early stages of investment is a puzzle that investors need to grapple with. It's a crucial filter, yet there's no one-size-fits-all solution. Bill says he constantly works on making sense of this – and it's a continuous journey. It's crucial to listen, ask the right questions, and use tools and prompts effectively. But the core of it is emotional intelligence: understanding the individuals you're investing in. Bill encourages founders to share their stories and acquaints himself with their value systems. Early-stage investing is fraught with unknowns and knowing what drives your potential partners (along with sourcing deals with the help of experts in their network) is a way to derisk the process.
He also vouches for consistent allocation sizes and the need for reassessment with each funding round. When you decide how much to invest, know your boundaries and consider how your commitment will evolve. Are you putting in $10,000 in a pre-seed round? If so, think about whether that investment will grow to $100,000 through pro-rata rights and other investment-worthy milestones by the time it's Series A. The cornerstone of this approach is consistency in your investments, even if you're not the biggest check in the room. When a company is transparent (about its mistakes as well), its KPIs are on track, and when it achieves pre-defined goals, the size of the checks may double. Bill adds, "We're going to invest regularly because we never know which vintage years are the best ones. We have a strong opinion on the economic outlook.. ..and so for the last 23 years or so I've been focusing on regular size allocations that fit with my portfolio."
As an investor, another fundamental decision is whether to be passive or active. Taking the passive route involves investing in funds and keeping tabs on underlying companies. It's a way to wade into the waters one slow step at a time. Choosing an active role means going all in. It's not limited to financial support; it's about active involvement. This could mean securing options or warrants in the companies, bringing in deal flow, and extending a helping hand when things get tough. Active engagement gives you a favorable status.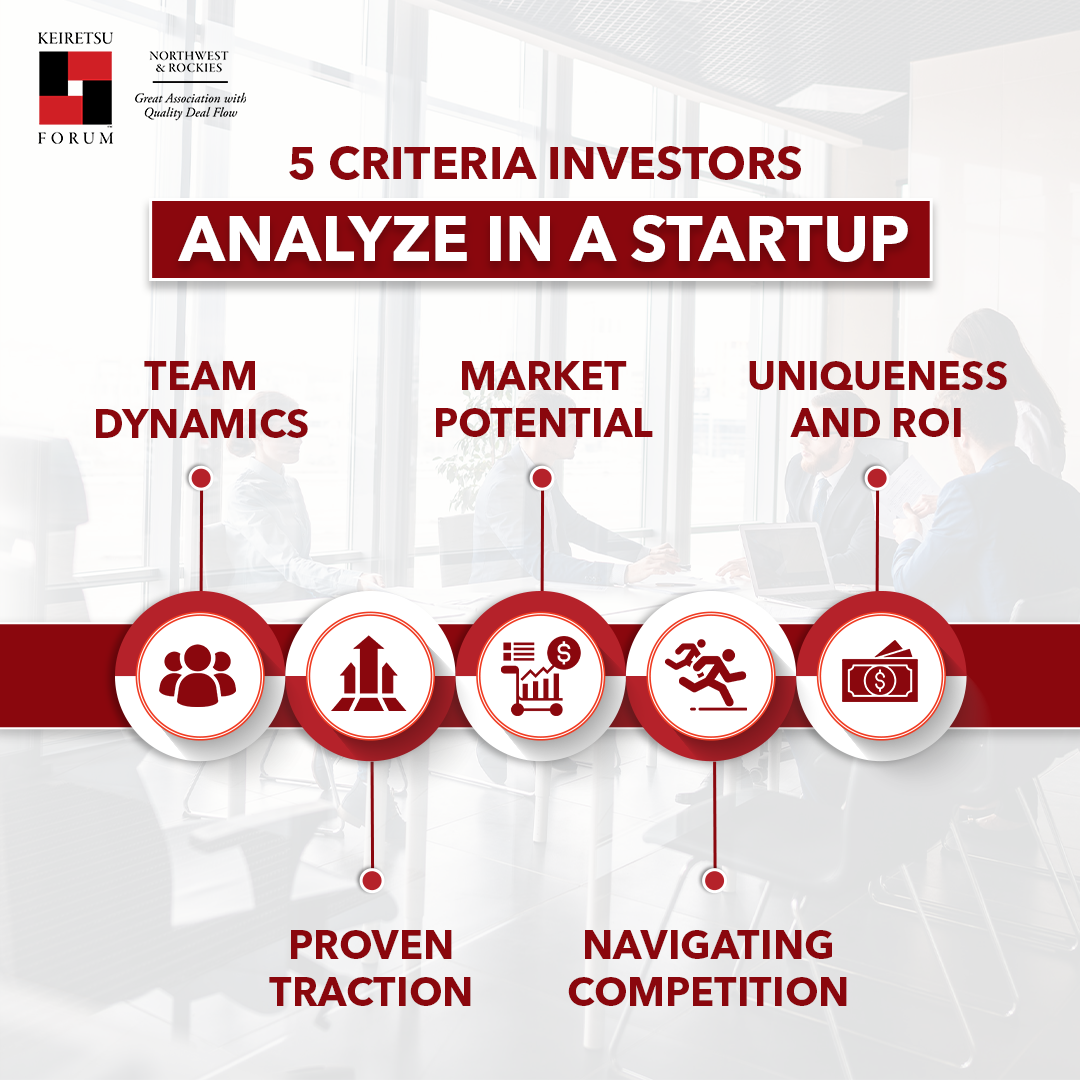 Benchmarks
Investment decisions revolve around a set of common but pivotal criteria that many may be familiar with. Each of these factors needs its own set of analyses and rigorous vetting.
Team Dynamics
Market Potential
Navigating Competition
Proven Traction
Uniqueness and ROI
Depending on how the company is set up, it also doesn't hurt to ask what's the relationship between non-dilutive equity grant funding and grant funding. Injecting strategic equity capital can be a game-changer, and it's vital to assess the potential return on investment. Setting realistic expectations is crucial and maintaining a reserve ratio ensures there's enough capital for follow-on investments. As Bill says, "What's the difference between a seed stage investment return and a series C? It depends. I've seen the seed stage receive 235 or 239 times the money and the series C receive 7.5x!"
Creating personal gating criteria is also something Bill advises. It involves assessing factors like the team's expertise, their values, and how they leverage exponential technology. Equally important is evaluating whether the technology helps society. Geography also plays a role as different regions offer unique advantages and challenges.
Understanding when to shift from an active investor to a more passive role is equally important. This transition often involves expanding your network, diving deeper into due diligence, and seeking input from third-party domain experts and advisors. As Bill puts it, "In summary, it's really just lifelong learning, engaging your network, going deep and frequent at a measurable pace."
About the Speaker
Bill Powell is a seasoned investor and entrepreneur, currently the Co-Founder and Managing Partner of Anthropy Partners Fund. Anthropy invests in convergent technologies that improve human physiology, mental acuity, community & environment. He has previously held roles at Black Lab X and Stadia Ventures as the Managing Director. Previously, he was Director of International Private Equity at AMG National Trust Bank with responsibility for the management of international private equity and renewable energy funds.
Before that, he was active in several technology startups in Stockholm, Sweden. and Stadia Ventures, and was involved in several tech startups in Stockholm, Sweden. He started his career at Deutsche Bank North America in 1993. Powell also serves as an Executive in Residence for the University of Denver and an adjunct professor at the Daniels College of Business. In his free time, he enjoys outdoor activities and volunteering on nonprofit boards.
Watch Bill's entire keynote here:
https://keiretsuforum.tv/key-insights-for-successful-investing/
---