Keiretsu Forum members and invited guests are cordially invited to attend the Keiretsu Forum Vancouver/BC Chapter Meeting. The forum will feature 25-minute presentations (including Q&A) from a curated selection of exciting start-up companies, all of whom have been carefully selected through our screening processes. You will also see a few update presentations from past presenting companies.
We also welcome participation from our community members and special guests throughout Canada to join in. Thank you for your support of entrepreneurial ventures which has never been more important to our community and our economy.
Registration:
Please click the Zoom Registration Link below to complete the registration form to attend:
https://zoom.us/webinar/register/5015931300966/WN_q1cmu1VfSLuKA2Ki1qAC6w

Event Date/Time:
Tuesday, May 18th, 2021
12:30 PM - 4:00 PM Pacific Time
Featured Keynote Speaker: Lorenzo Thione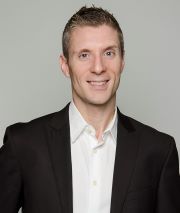 Lorenzo Thione is a serial entrepreneur with a passion for the intersection of technology, art, design, communication and social value. He's the Managing Director of Gaingels and a co-founding chairman of StartOut, two of the leading groups dedicated to supporting and elevating LGBTQ+ leaders in the venture startup ecosystem. As the Managing Producer at Sing Out, Louise! Productions, Lorenzo is also a Tony-Award and Drama Desk winning Broadway producer (Hadestown, The Inheritance) and the co-creator and lead producer of Allegiance, the Broadway musical starring George Takei and Lea Salonga, of which he also directed and produced the 2016 film. In developing Allegiance, he spearheaded social-media viral strategies that led to astounding growth and unprecedented awareness and audience engagement for George Takei, and to the founding of The Social Edge, for which he currently serves as Chief Executive Officer. He previously co-founded startups Powerset (acquired by Microsoft in 2008) and Artify.it; he is an investor, board member, and advisor for startups such as Figure Eight (now Appian), Weights & Biases, CrowdMed, Famo.us, Gobble, Just, and Lucid, and many more. He's an outspoken LGBT advocate and was named one of the most influential LGBT people in tech in 2014 and 2018 by Business Insider. He was born and raised in Milan, and completed my studies at the University of Texas at Austin, from which he holds a M.S. in Computer Engineering.
Virtual Event Location:
Online via Zoom Meeting - A Zoom link will be sent in the confirmation email to registered members and approved guests along with a calendar invitation.
Keiretsu Guest Policy:
Keiretsu is the world's most active early-stage investment network and we are working hard to make sure that our portfolio companies have access to the best advice, and that deserving entrepreneurs can gain access to our global network of investors. If you are an investor, please join us by clicking where indicated to register. We would love to have you investing with our members.

You are welcomed and encouraged to invite guests who are interested in exploring membership, sponsorship, or presenting with Keiretsu Forum. Please email us their full names and email addresses so we can send them registration details.
Online Meeting Best Practices:
Online Meeting Best Practices Guide
Click Here for a PDF Download

Vancouver Chapter Leadership:
Mike Volker, Chapter President
Thealzel Lee, Chapter Director

RSVP:
Member or invited guest? Log In to RSVP for events.
New to Keiretsu? Register first, then you can RSVP for events.
Forgot your password? Click Here to reset your password with your email address.
Questions? Please call 206-529-3687